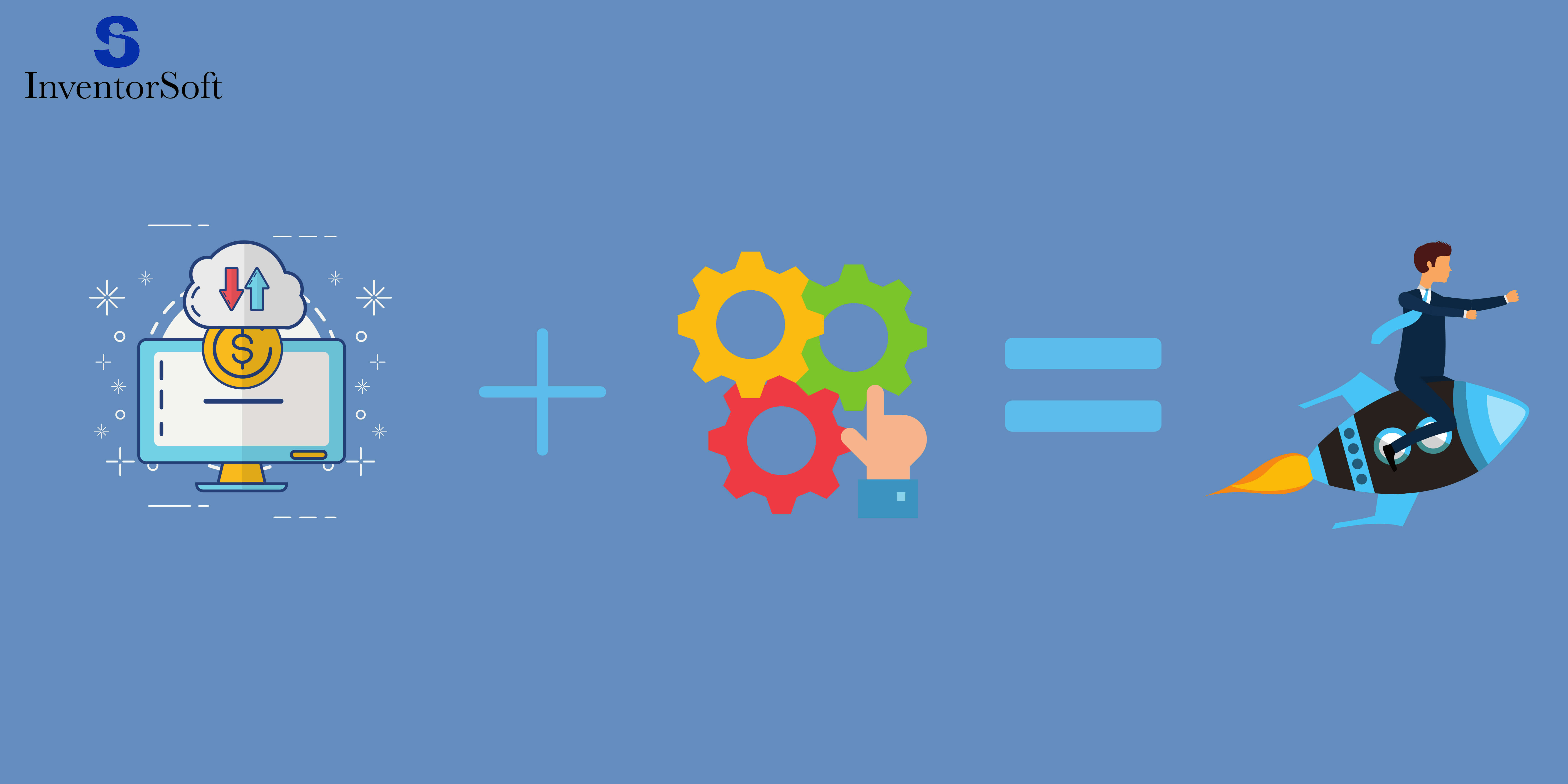 Automated payment system for SaaS product
Useful information about recurring billing platforms. Why is it worth implementing an automated payment system, what kind of problems can you face, and how to solve them - read in our article.
Jan 13, 2021
17 min read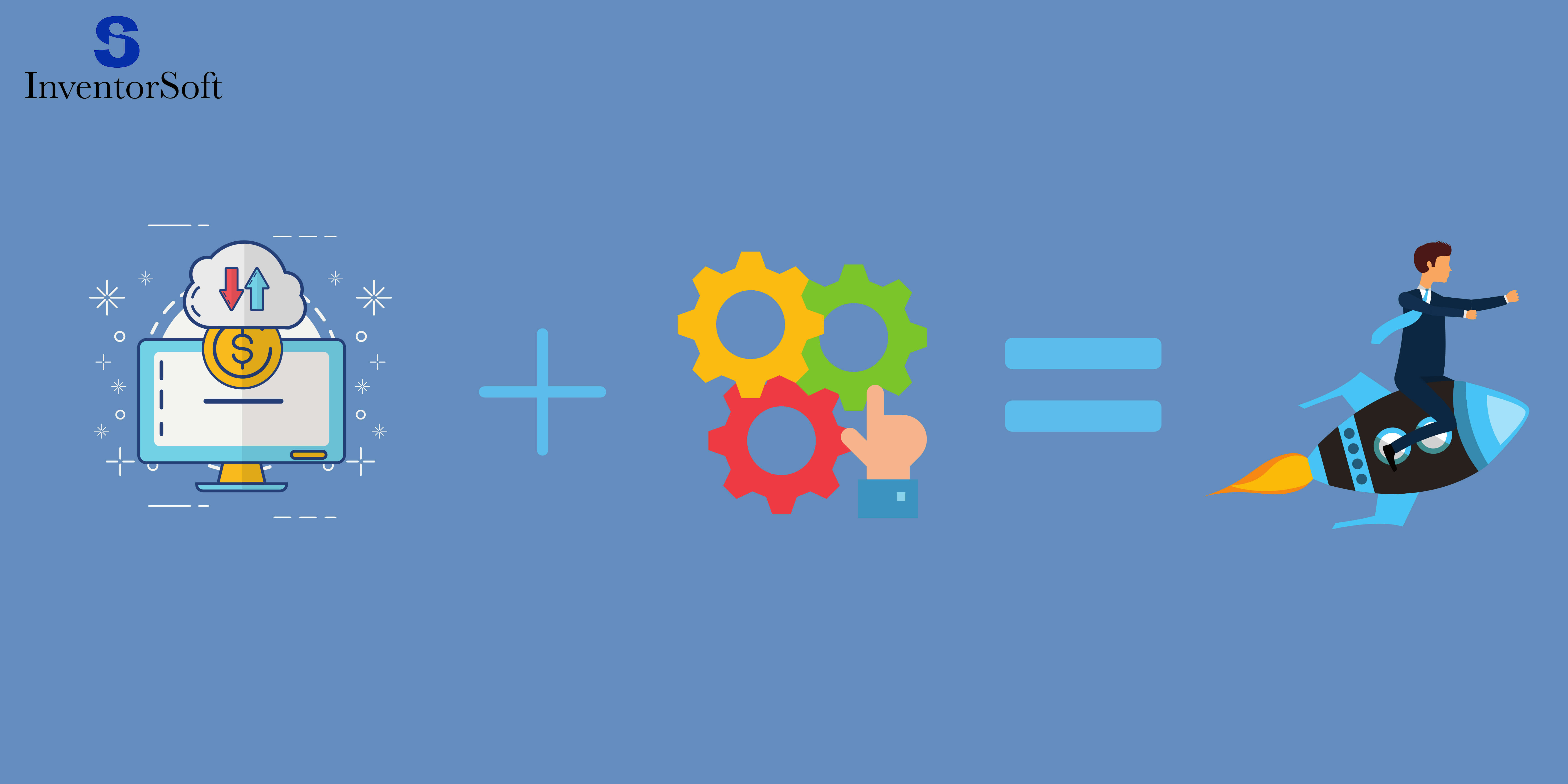 The subscription business model is booming.
The days of manual payments are long gone and customers love the convenience that comes with this subscription model. Businesses also benefit from it with recurring revenue. Some tech industry experts are even predicting that this model will soon become so popular that every company will become a subscription business of one kind or the other.
However, as the demand for products and services using this business model increases, so does the need for digital transformation and innovation in the companies using it. Many businesses are inherently error-prone and slow, and they can end up detracting from the agility needed to innovate and compete. As a company, if you need to position your subscription business for scale and growth in this increasingly competitive landscape, automation has become very critical.
Automated payment systems are a core part of any business and are often overlooked in the context of a complete digital transformation. Unfortunately, many business owners do not think about innovating their billing process until pain points have already appeared. But in order to maintain a healthy cash flow, and keeping your business operating at the highest level of efficiency, automatic billing is at the core of all this.
What is a payment automation service?


Payment automation is, basically, an integrated solution that allows businesses to make checks, ACH, virtual cards, and wire payments. These services take the process of payments a step further and ensure that the customers feel comfortable during the whole process. The whole process is focused on making the payment process fast and efficient for both the customers and merchants. As your number of transactions grow and online orders increase, you are typically faced with the dilemma of reducing your relevant operational costs and by adopting payment automation services such as recurring billing and batch payment processing, you can focus on what you are good at and keep growing your business, meanwhile reducing payment-related administration costs.
Reasons to switch to an automated payment solution


Payment automation removes a lot of steps that you would have to do manually and there are a million ways how payment automation can truly elevate your value to your customers.
Here are five areas of your business that can be enhanced with billing automation:
Recurring Invoicing



A very key component of subscription billing is recurring invoicing. Each account is invoiced according to its subscription(s) every cycle.
An invoice can include usage-based charges, recurring charges, or one time charges, depending upon how your subscriptions are set up. There could also be multiple users on each account taking up various charges. Now, most of the businesses typically start with manual processes, using spreadsheets or other basic accounting and invoicing software to track payments. But as the business scales and the customers increase, traditional billing systems become extremely prone to human error and impossible to scale, thus leading to tedious billing management operations.
Eventually, the business would reach a tipping point and automation becomes a necessary step in maturing the business. Automated recurring invoicing takes away the pain of billing and lets your business "set it and forget it". Your platform would then generate customized invoices each month for all your customers and their subscription preferences based on their specific account settings. Your system can also auto-post invoices and auto-collect on real-time payments. Any element of the whole automated billing process can be turned on or off at the subscription level of an individual user, and any customer's payment terms can be adjusted as necessary.
All of these processes reduce the time that your team typically spends on SaaS billing by 30-40 hours per month. Your business can also avoid revenue leakage and costly mistakes that inevitably occur with manual payment solutions.


Saves Time




One added overhead of manual payment processing other than being costly and complex is that it takes up a lot of time. Automated payment solutions ensure that there is no need to manually pay bills every month. Using a ready-made payment system for SaaS makes a lot of sense, as it is much more efficient than creating your own, which takes up a lot of development time and effort and utilizes a lot of the company's resources. When payments are processed using automation, it is also easier to manage and review all the transaction details, thus saving up a lot of time.
Obtaining a PCI Certificate



Batch payment processing typically takes a batch of authorization requests and sends them to the payment processor for settlement. This is done by merchants to retrieve their money from customers' bank accounts. Now, the manual processing of hundreds or even thousands of transactions every day is a hectic and time-consuming task for any business. With batch payment processing, you just upload a file to the payment gateway with all the payments that you need to process, and it would take care of the rest. This saves a lot of time that can be used on other tasks.
However, to utilize this solution, it is important to obtain a PCI certificate, typically a PCI DSS Level 1 payment gateway to ensure payment security. PCI DSS (Payment Card Industry Data Security Standard) is a payment card industry data security standard developed by the Payment Card Industry Security Standards Council. Manually getting a certificate for your software can be quite difficult but there are a lot of ready-made payment services that already provide this solution. These solutions also support merchants in automating the processing of multiple transactions instead of submitting the authorization requests individually.
Availability of Reports



We have talked about how scaling the subscription business grows in complexity and the importance of this couldn't be more understated. As your business grows and takes on more and more customers, managing all the customers' usage, accounts and billing data becomes a core part of growing your business and extracting insights from all that data. Fortunately, adaptive recurring billing is up to the challenge on this one too. Not only such a billing system acts as your business's financial system of record but also acts as the single source of truth for all your revenue operations. The core idea behind maintaining a single source of truth is to have all critical information in one place, up-to-date, and accessible by everyone in the organization who needs it. It makes sure your whole team is on the same page with all the data and insights, which means you can make more informed decisions leading to better customer interactions.
Accurate and real-time information is the key element to staying relevant in the overly competitive subscription business today. The automated billing system for SaaS provides quick access to key metrics such as subscriptions, daily and monthly income, automated invoices and payments, and team data inputs.
Flexibility of Use






How often do customer credit card payments fail in your subscription business? How long does it take for your team to follow up with the customer at the receiving end? And after following up, what percentage of failed payments are converted into successful ones. It's quite fair to say that the dunning process for any such business is larger - and arguably more important - than it for other traditional businesses. For businesses that provide a one-time purchase, payment has to be secured, before providing a service or product. But for businesses working on the subscription-based models, services are provided upfront or may be available even if a payment is pending. It needs to be considered that leaving expired credit cards on file can lead to recurring revenue loss and even customer churn.
All the intelligent automated billing systems have dunning management built-in to prevent failed payments before they happen, and they immediately rectify any that do. Notifications can be pre-scheduled to be sent to customers about upcoming card expires, overdue payments, payment failures, and more. Also, failed payments automatically trigger scheduled card tries without the need of your team having to get involved. You are also able to trigger emails to automatically direct customers to their portals to perform updates, simplifying the process.
How to set up automatic payments for your business
Online tools are making it easier and easier for businesses to connect with global customers, and more businesses are selling overseas than ever before. The way customers prefer to pay for services has also changed drastically. If you are wondering how to take credit card payments online, then, let's take a look at some examples of companies providing such payment automation services:
Stripe


Stripe is an automated payment system, and it has been dominating the global market and fascinating its users with its flexible and powerful API. This means that you can do certain customizations in the platform to meet your specific needs. Whether you are running an on-demand marketplace or a subscription-based business, Stripe tackles everything very gracefully. It also integrates with hundreds of other applications, so even if you are not a professional coder, you can get up and running in no time. The lack of setup, monthly, or hidden fees is an added bonus. Billing with Stripe is also free to use to non-profits for the first $15,000 of sales.
PayPal






PayPal is, by far, the world's most widely used payment solution and one of the best ways to receive payment online. You can send money directly to a user's email via PayPal, and thus prompting the user to sign up for a new PayPal account. PayPal also allows its users to send money through the service, which is a feature that only a few payment solutions provide. PayPal operates in 200 countries and supports over 26 currencies. PayPal is a bit more expensive to set up than other solutions. You need to use PayPal Payments Pro, which will cost $30, to implement it into your own website.
Square



Square changed the game when it introduced its magstripe reader, allowing its users to swipe credit cards anywhere for a 2.75 percent transaction fee per swipe. You are also able to send electronic invoices, and quickly get paid through the Square Cash app. Square's API is quite powerful and is not only limited to payments but also includes inventory and catalog management. The only main drawback of Square is that it is only available to merchants in some countries, unlike Stripe that covers a lot of countries.
Authorize.net






Authorize.net is quite famous for its dedicated fraud detection package and very responsive customer support. Authorize.net has been processing payments since 1996
and has been the recipient of the Achievement in Customer Excellence (ACE) award from 2008 to 2016. Even though the company has been around for more than twenty years, it has done quite a good job in keeping up with the trends, like being able to accept Apple Pay. Their pricing is a bit expensive though, the chargebacks cost $10 more than you pay with Stripe. The system is, overall, more expensive than Stripe, with a $49 setup and a $25 monthly gateway fee
.
Braintree



Braintree is a PayPal product that accepts most payments at the same price as Stripe, with no additional fees. However, there is an additional $0.15 fee per American Express transaction. By signing up for Braintree, you also get access to fraud monitoring and data portability. The Braintree gateway uses its "vault" system to give you access to your customers' stored payment information while maintaining PCI compliance.
Difficulties that may arise




The use of payment gateway systems is to collect the information of your customers and provide approval on payments by sending them through the bank. Once the response is sent back by the bank, the payment is sent to the website. You can integrate your local bank with a payment gateway to increase the sales of your business. But like any other technology, payment gateways face challenges too. Let's take a look at some of them:
Card data security






Any business that accepts online payments or credit/debit cards for offline payments needs to have Payment Card Industry Data Security Standards (PCI DSS) certification. This certification can be a bit hard to get but the certification ensures the businesses or merchants to meet certain security standards.
Cross-border transactions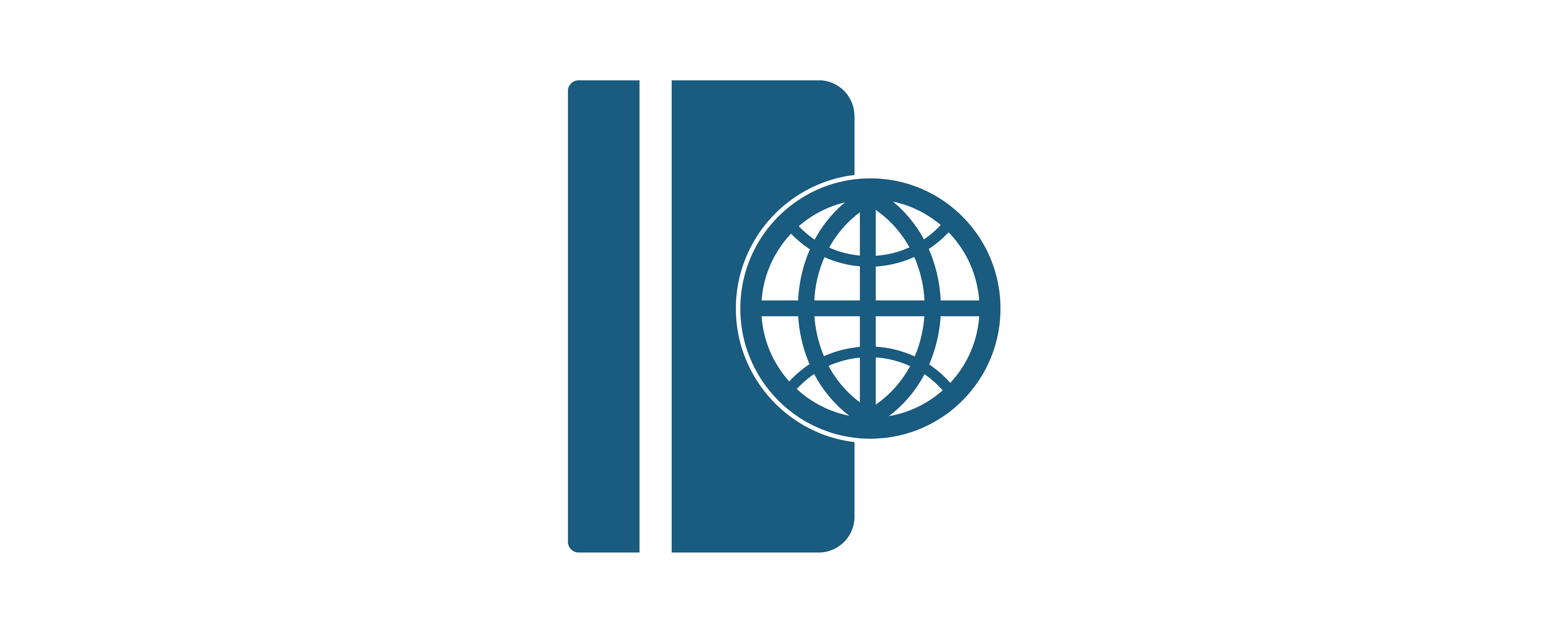 When using payment gateway integration for your business, you can face slow, inefficient, and expensive cross-border payments. Still, there's a big need for such solutions because national banking infrastructures are not built in a manner to handle cross-border payments. Cross-border results in non-uniform development of technologies across two different places in an independent manner. This situation can get complicated by different software platforms, which may not support cross-border transactions.
Multi-currency and regional challenges






When we talk about payment solutions in the context of global e-commerce, we are talking about use cases where we are accepting a variety of currencies and payment methods. In order to compete in the international market, merchants must let their customers make payments in their local currencies and thus merchants seek the help of electronic payment methods like e-wallets, mobile payments, and credit/debit cards. Merchants need to cater to each national market with multi-currency and cross-border transactions. They will also need new business entities, bank accounts, and tackle the local regulatory hurdles. All these issues can be handled by choosing a capable payment processing provider who has a well-established infrastructure in place and is capable of offering an immediate and effective solution. This would allow the merchant to easily accept payments in the local currency and can have the same credited to its parent account in the home currency.
Increasing customer expectations






You may have an amazing e-commerce store in place, making quite some sales and thinking that you are doing a good enough job at running the business, but what if your customer expectations do not match with yours? You may think you are delivering results, but your customers may have a different view of the matter. This can affect sales and conversions. No matter what your business is, a good user experience is at the core of everything. Your customers may feel like not using your site just because they feel awkward with the navigation or if they find errors during the checkout process or if the transaction process is slow.
Offer clients an array of integration options like credit cards, debit cards, and PayPal, whatever they can use to make the purchase. Take customer feedback and actively work on it. You should also work towards offering a mobile version for your business to encourage sales. Such steps will work towards reaching increasing customer expectations.
Higher costs of multiple payment geteways






In order to have multiple payment gateways for your business, you will need to take care of multiple contracts, setup, and integrations. This means spending more time on oversight and paperwork. You will have to keep track of things on multiple channels and manage multiple merchant accounts. This is also the reason why merchants go for a combined payment processor. Such processors let you accept different forms of payment and will let you have a single merchant account for all. This way you have all the money combined in one place. Such accounts also have fewer monthly fees and are a better option to get started. However, they come with a higher per-transaction rate.
Our experience
Most business owners ask us how to integrate credit card payment on the website? Integrating a payment processor in your system requires professional and efficient work. Integrating and testing the solution must be top-notch and keep up with customer expectations. This is why we, at InventorSoft are helping companies build and manage responsive and engaging web products. Our process involves a brief discussion to assess your goals and to determine what types of payments you want to accept, including the 'how' and 'where' of these transactions.
It is vitally important that you pick a payment provider that offers secure data processing and can safeguard your customer's payments using the latest in data security. Our developers know the best-in-class practices of data security and you can trust your professionals with that. Some projects that we have done before are also the best-developed products out there and some more information about them is provided below:
Operf

Operf is an application for improved employee and organizational performance management. You can create your own company, invite employees, and multiple other things. Company owners can add employees to teams with their managers. All changes are sent via automated emails, making it virtually impossible to miss anything and to stay ahead of the curve. It integrates Stripe and the monthly fee depends on the monthly or annual plan and the number of users in the system.
Popsicle


Popsicle is an application for the enrollment of children in activities after school. The main goal of the product is to make the enrollment process more convenient and faster. The platform consists of two separate parts: the school application and the parent application. You can create classes/camps on a school application, invite other users with different roles (managers, coordinators, instructors), monitor registered children, send emails for parents, download reports, check analytics by revenue, refunds, etc. The product also integrates Stripe for payment processing.
Smart Health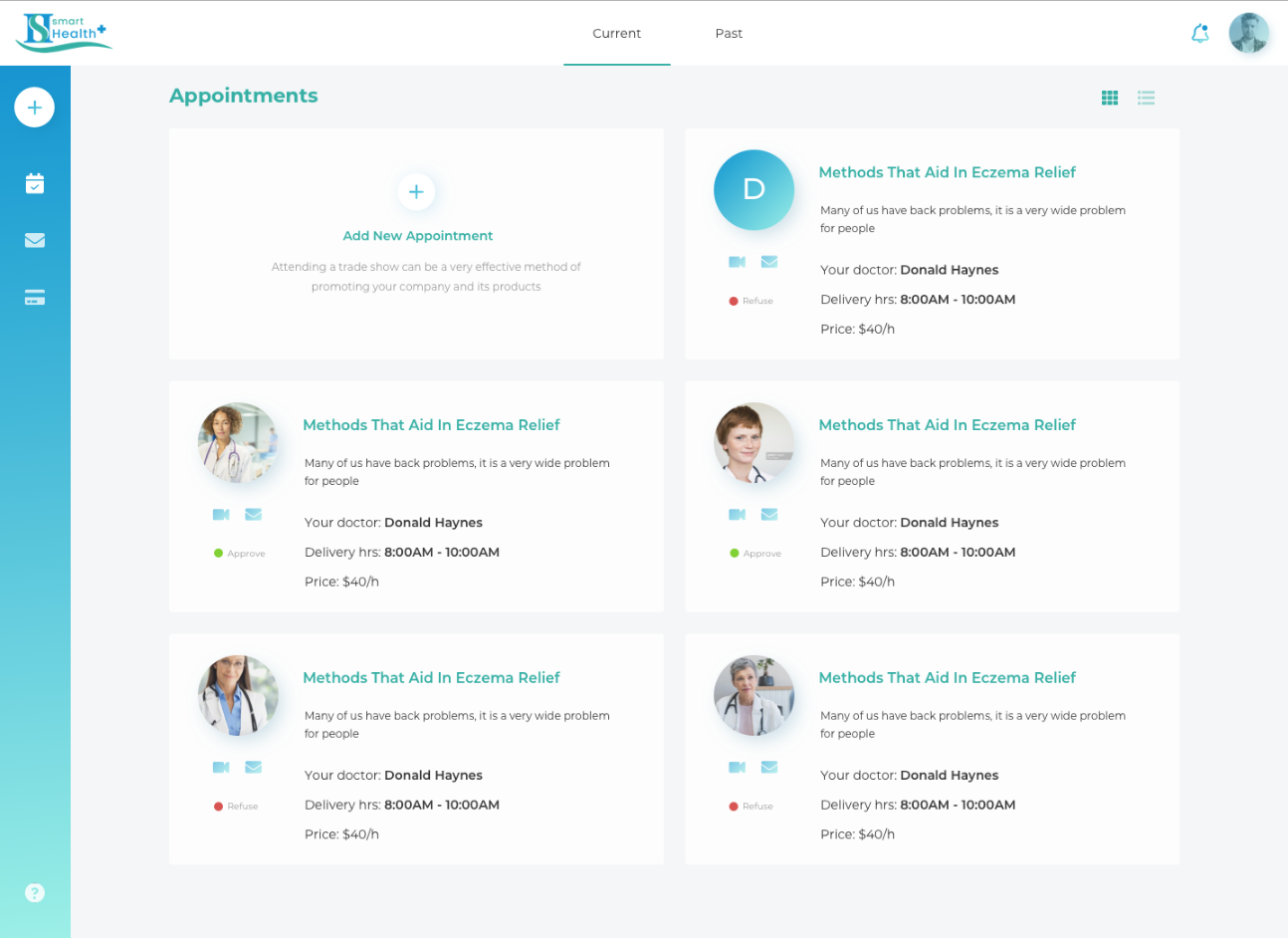 Smart Health is a Telemedicine Web Application. It provides a fast and convenient way to communicate with a doctor and get medical advice for patients. This application was created in order to provide chat and video conference possibilities; receive fast and easy diagnoses; enable patients to seek out professional care, without having to leave their home or office. The product consists of three parts - Patient, Doctor, and Admin. Smart Health allows doctors to earn money by receiving online payments from patients.

Conclusion
We, at InventorSoft, have only one objective: to ensure our clients' mission and objectives are achieved with the highest level of capability and assurance at the lowest possible cost. Our software development process ensures that our clients' expectations are stood up on time and schedule. We have also worked in many of the most demanding and secure environments in the world, and our global reach means that we can support our clients wherever their needs require us to. If you are looking for any such services, do consider checking out InventorSoft, where we are helping companies build and manage responsive and engaging web products
If you want to receive more information subscribe to us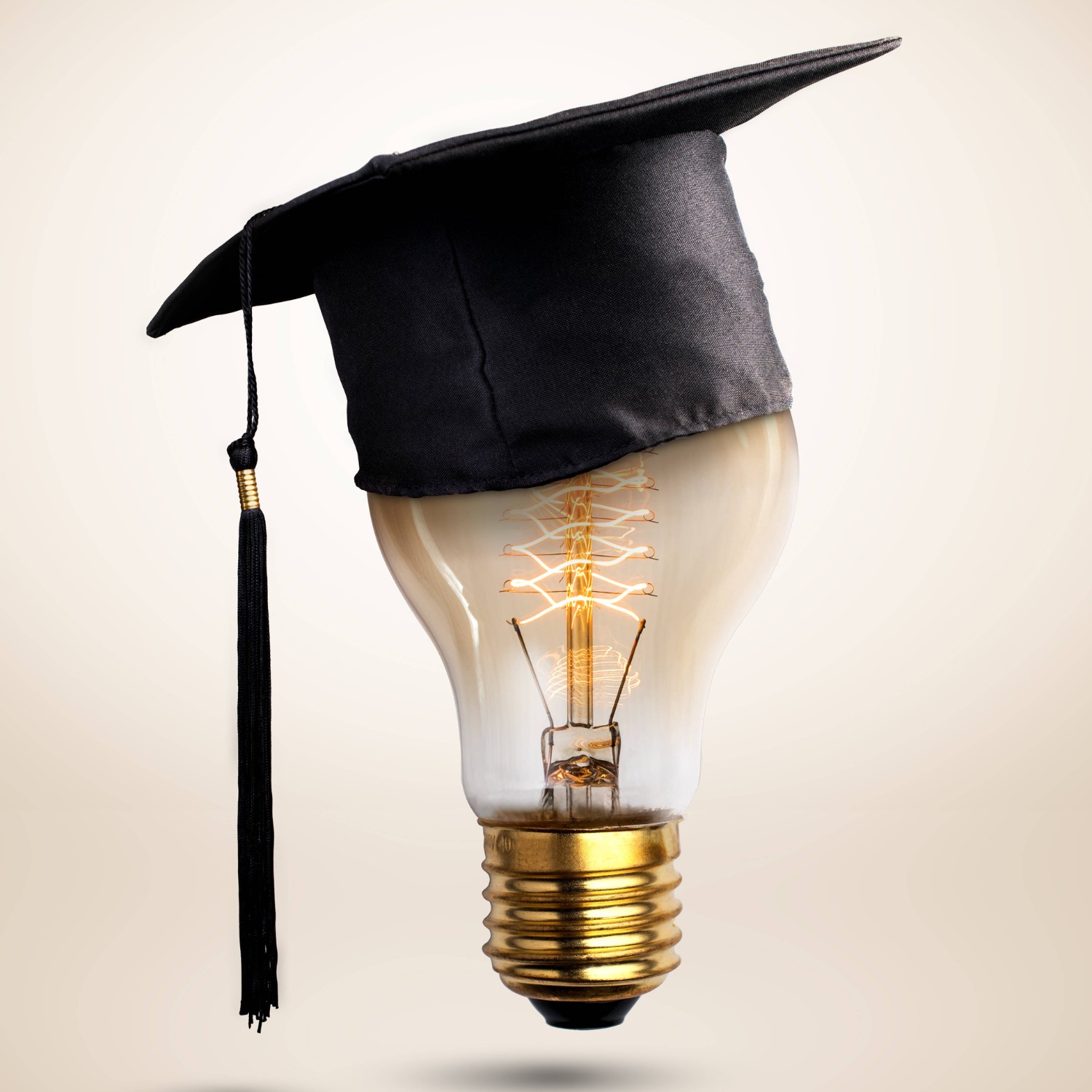 10 Relevant Steps to Create Your Online Learning Platform
how to create an online learning platform step-by-step instruction e-learning platform features our experience
Jan 12, 2022
13 min read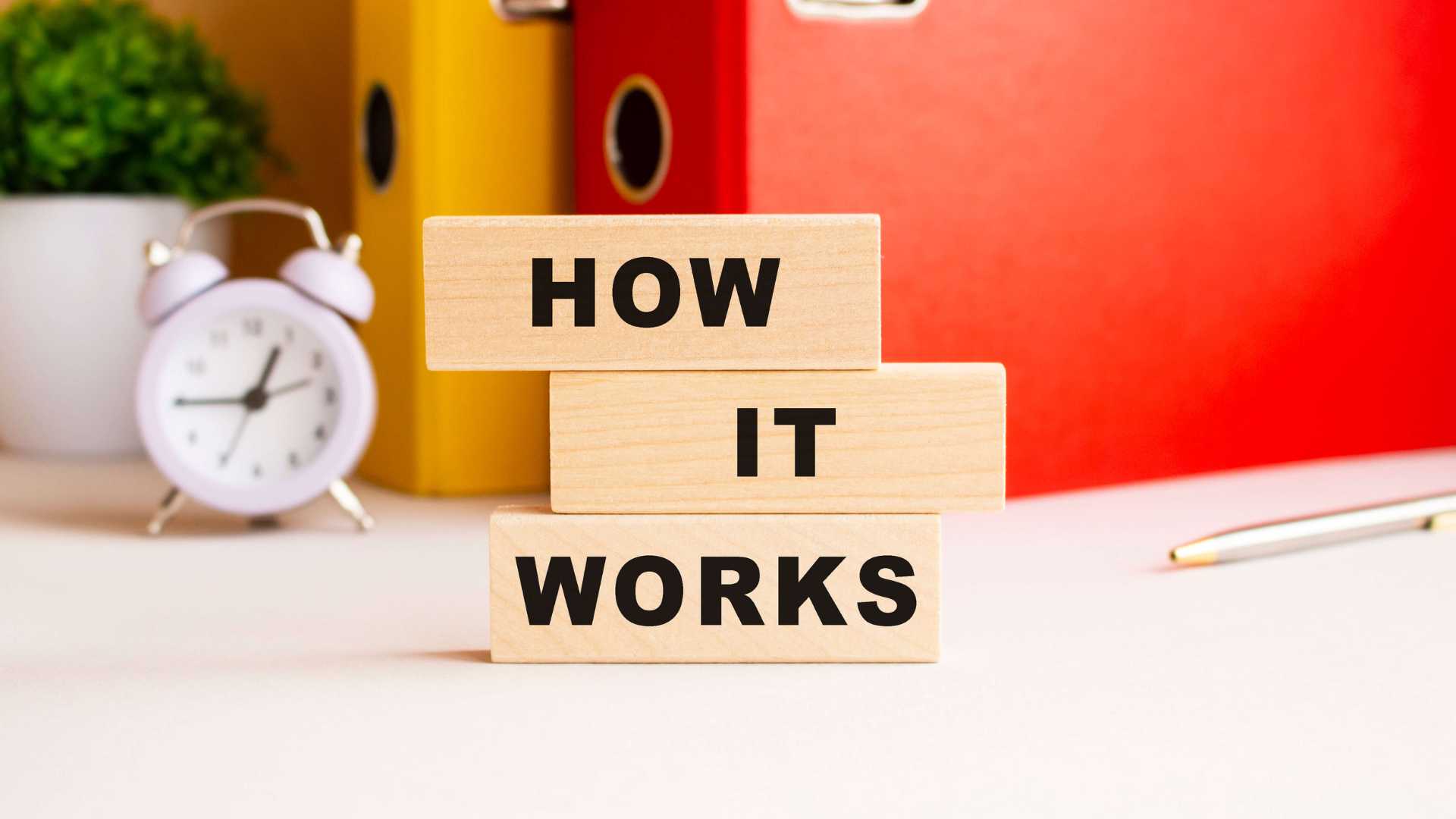 Selenium WebDriver: What It is, How It Works, and If You Need It
Read useful infromation about selenium webdriver
Oct 27, 2021
12 min read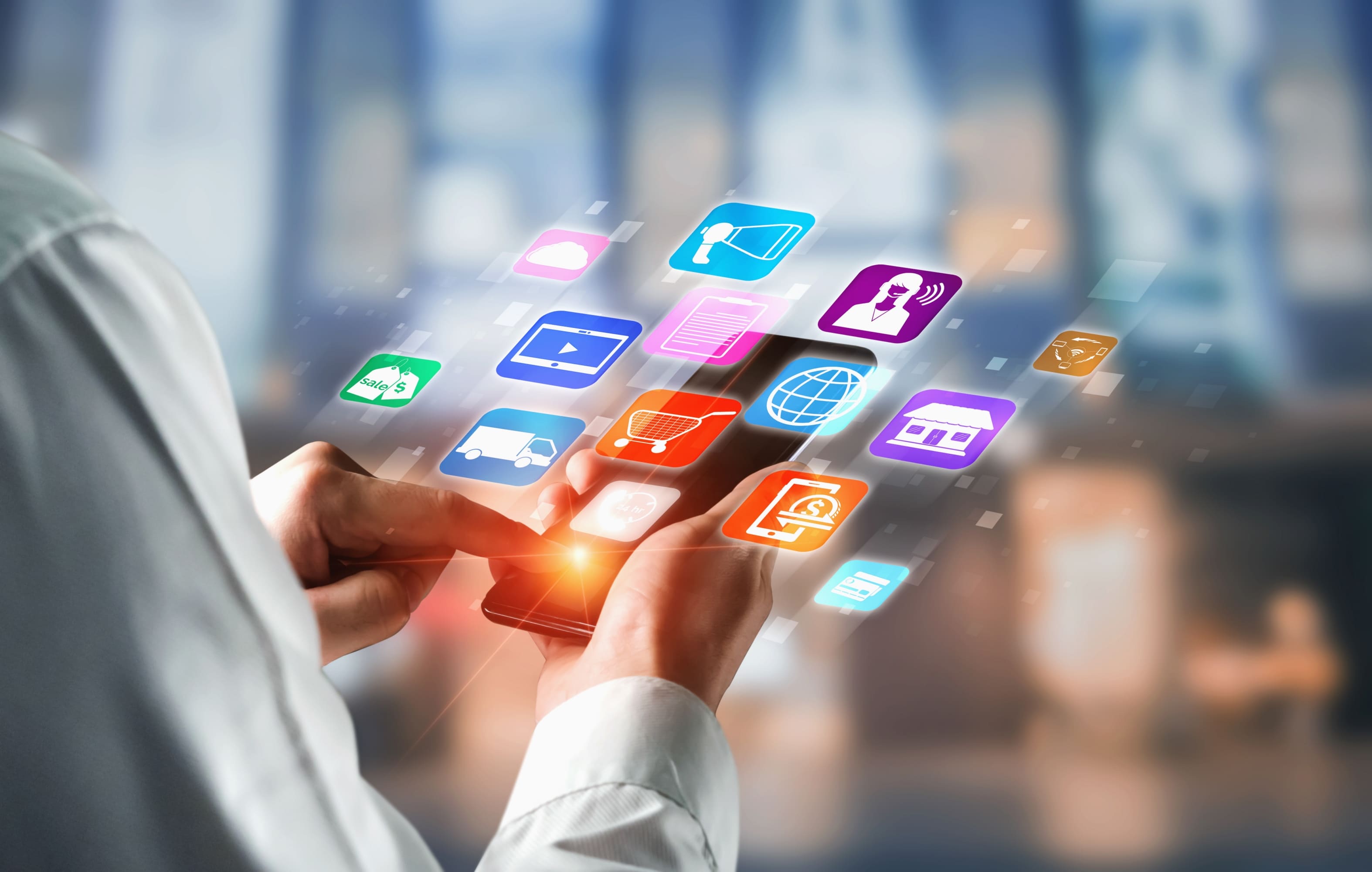 Building mobile apps with Vue Native
In this article we share our experience how to build mobile app on vue native.
Sep 21, 2021
12 min read
Table of contents
What is a payment automation service?
Reasons to switch to an automated payment solution
How to set up automatic payments for your business
Difficulties that may arise