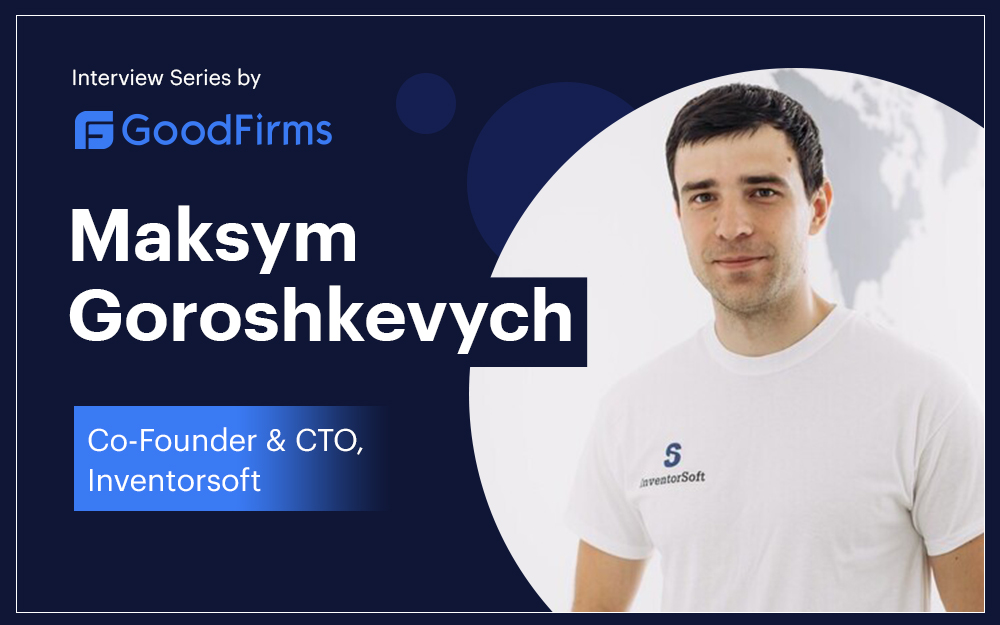 Sparkling success thanks to the approach to work
A small interview with our CTO - Maksym Goroshkevych
Jan 23, 2023
6 min read
Inventorsoft has thrived well since 2015 because of its tailored web and mobile app development services with impeccable support and commitment towards delivering the best. The company believes that happy employees can only keep clients happy and feels proud to boast about being successful in serving companies of all sizes, from small startups to giant multinationals. Proven to be a reliable partner, Inventorsoft is consistent at maintaining good long-term relations with its customers.
In this interview, the experts at GoodFirms talk to Maksym Goroshkevych, the Co-Founder and Chief Technology Officer at Inventorsoft, about how a digital company in Ukraine became successful.
Introducing Maksym — The Man Behind Solid Foundation



With more than ten years of experience, Maksym Goroshkevych is the Co-Founder and Chief Technology Officer at Inventorsoft. He is responsible for helping clients choose the right technologies, architecture, and resources to build their products. His KRA also includes recruiting new employees and ensuring the company hires top talents in his agency.
Inventorsoft is a Ukrainian web and mobile development company that offers pre-selected candidates in accordance with clients' requests and requires scaling up their digital impact by hiring the best developers.
The idea was to create cooperation of interesting IT companies, startups, and enterprises from the US and Europe with smart and talented developers in Ukraine. With eight years of expertise and a solid reputation, the agency has helped over 50 projects and received over 30 feedbacks.
Leading the Competition
Maksym believes in delivering outstanding and out-of-the-box solutions that help them stand out in their niche. He elaborates, "InventorSoft developers are responsible for every line of code written by our hands. We are working only with in-house developers. We are eager to deliver the best service to our clients, so we aren't willing to risk hiring third-party vendors."



While explaining further, the CTO shared that the "company's management is always ready and open to discuss any details to improve our partnership. "In case of complications, our programmers will urgently do everything possible so that the client's peace of mind is not disturbed. This is essential to us as we value our transparency and well-earned reputation," said Maksym.




"InventorSoft is sincerely convinced that only by observing all the requirements and rules of development, one can achieve unrealistically high results," said the CTO of Inventorsoft. "Working with InventorSoft, you get not just a contractor, but a reliable partner in web and mobile development," he added. That's why the company ranks as one of the Top Mobile App Development Companies in Ukraine, according to GoodFirms.



Prioritizing Clients

When asked, what kinds of industries does Inventorsoft usually serve? To which Maksym responded by saying, "In most cases we are working with clients from finance, healthcare, supply chain, ed-tech, and eCommerce industries."




He further informed that they have four different types of customers:




Early-stage startups, which want to build MVP and get the next round of investments.

Small and Middle-sized SaaS companies, which are growing and want to extend their development team.

IT services companies working with local customers and want to outsource their development to Ukraine.

Large enterprises that have unskilled IT departments and require help with automating processes in their organization.




"Some of the most common services that we deliver is IT outstaffing when we provide our clients with developers to work directly under their manager/product owner," said Maksym.




"Also, we have technical expertise. We are working mostly with Java, .Net, Node.js on the backend, Angular, React, and Vue.js on the frontend," he added.




Cost-Effective Pricing Model
When asked how do you bill your clients and what should be the minimum budget requirement, Maksym said, "It largely depends on the nature of the project and its specific requirements. We primarily work with three different pricing models," said Maksym.
Image:
Fixed price - we work under this model when the client has clear and detailed requirements and has a limited budget for the project.

Time & Material (Hourly based model) - this model is mostly used for short-term and midterm projects when the client isn't sure about his future plans.

Monthly - the most cost-effective model, which is used for long-term cooperation with clients. Frequently they use a Cost + Model when they share developers' salaries, overheads, and their commission.
"We aim to work on long-term projects, therefore the minimum budget that we are interested in starts from $10,000. So the minimum budget for the project in 2021 we served was $10,000, and the maximum project cost was $500,000," the CTO added.
Becoming Client's Pillar Of Support
Our expert asked the CTO about the steps taken to serve their client's needs and the satisfaction ratio they have achieved so far. To which Maksym responded, "We have designated HR Business partners for each client. HR Business Partner is responsible for solving any issues that may happen with developers or clients. Our HR Business partners inquire about feedback and client needs every month, just to make sure that we are providing the best service possible."
He does not shy away from tackling complex tasks or handling challenging situations during a project if it arises. "As a CTO, I consult with our clients about technical questions whenever required or if we face any difficulties," he added.


A Leadership Agenda for the Next Decade
Our experts asked Maksym how he would forecast the next ten years of Inventorsoft's growth. He responded by saying, "We strive to become a global organization and grow in terms of clients and developers. Our mission is to increase clients' business efficiency with the help of our professionals and the usage of advanced technologies, saving our "family" culture at the same time."
This was an excerpt of the entire conversation; the detailed interview can be found on the company's GoodFirms profile page.
About GoodFirms: Established in Washington, D.C., GoodFirms is an outstanding B2B research review firm that identifies digital marketing and web development firms that offer unmatched services to their clients. GoodFirms' extensive research methodology rates organizations, enhances their internet reputation, and aids service seekers in selecting the ideal technology partner for their company needs.
Author Bio: Ryan Allen is a content writer @ GoodFirms - a full-fledged research and review platform offering an excellent platform to all software and mobile app development to excel in their respective fields. He has a Master's degree in Journalism and is an avid non-fiction reader.

Related articles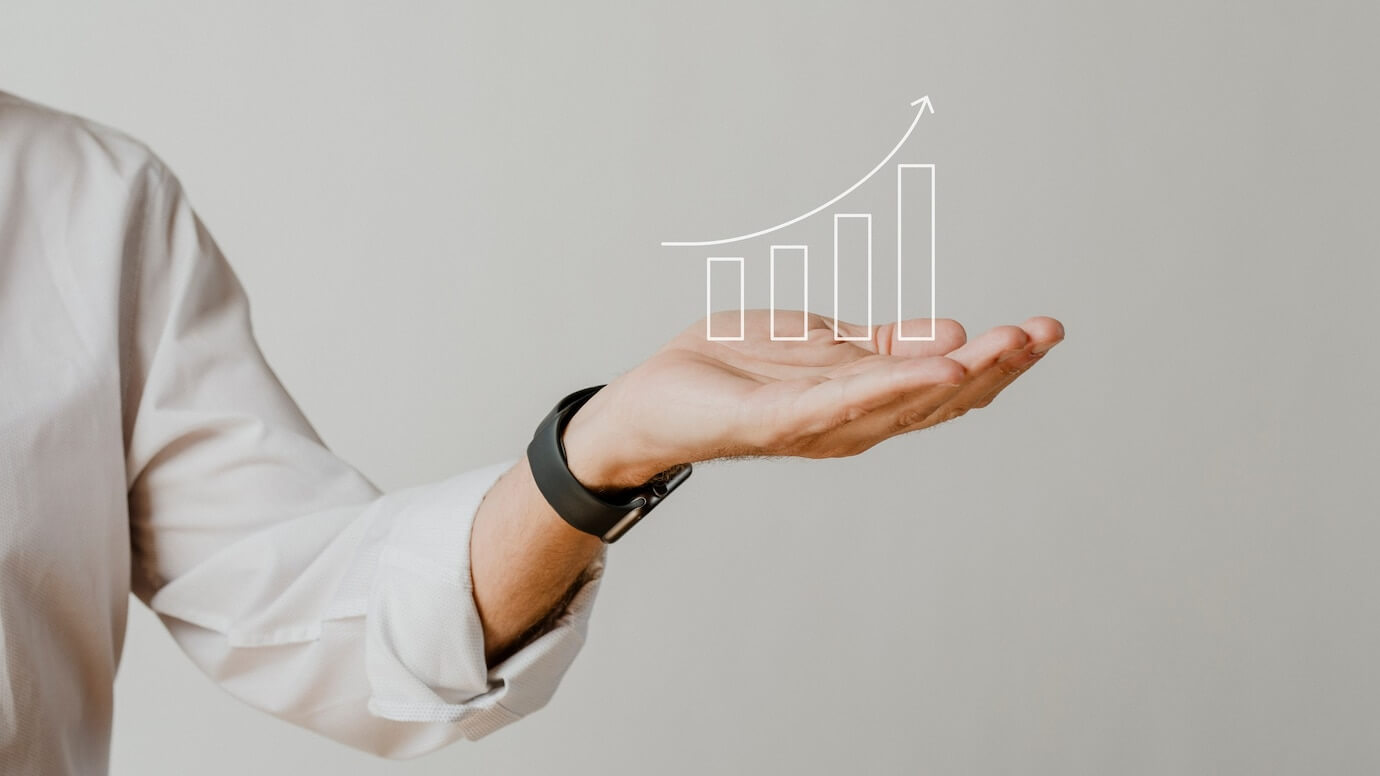 10 Top Outsourcing Pricing Models to Consider in 2022 - InventorSoft
Discover the best pricing models in IT outsourcing work before choosing the right one with InventorSoft. Click here to learn more!
Mar 23, 2021
15 min read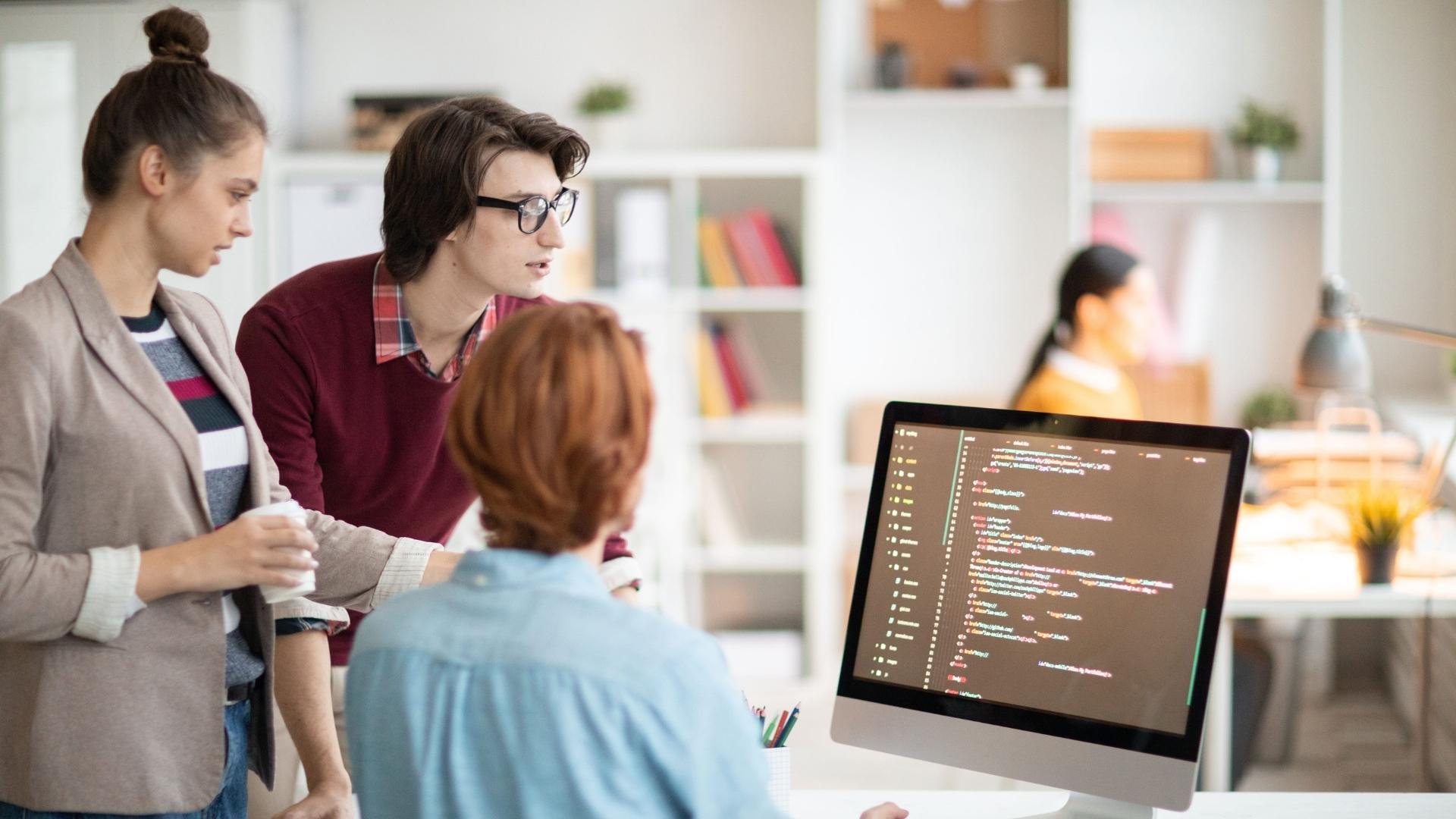 Dedicated Development Team - 21 crucial things you must know before hiring
How to Hire a Dedicated Development Team. Why to Hire a Dedicated Team. Steps to Follow While Hiring.
Mar 21, 2022
13 min read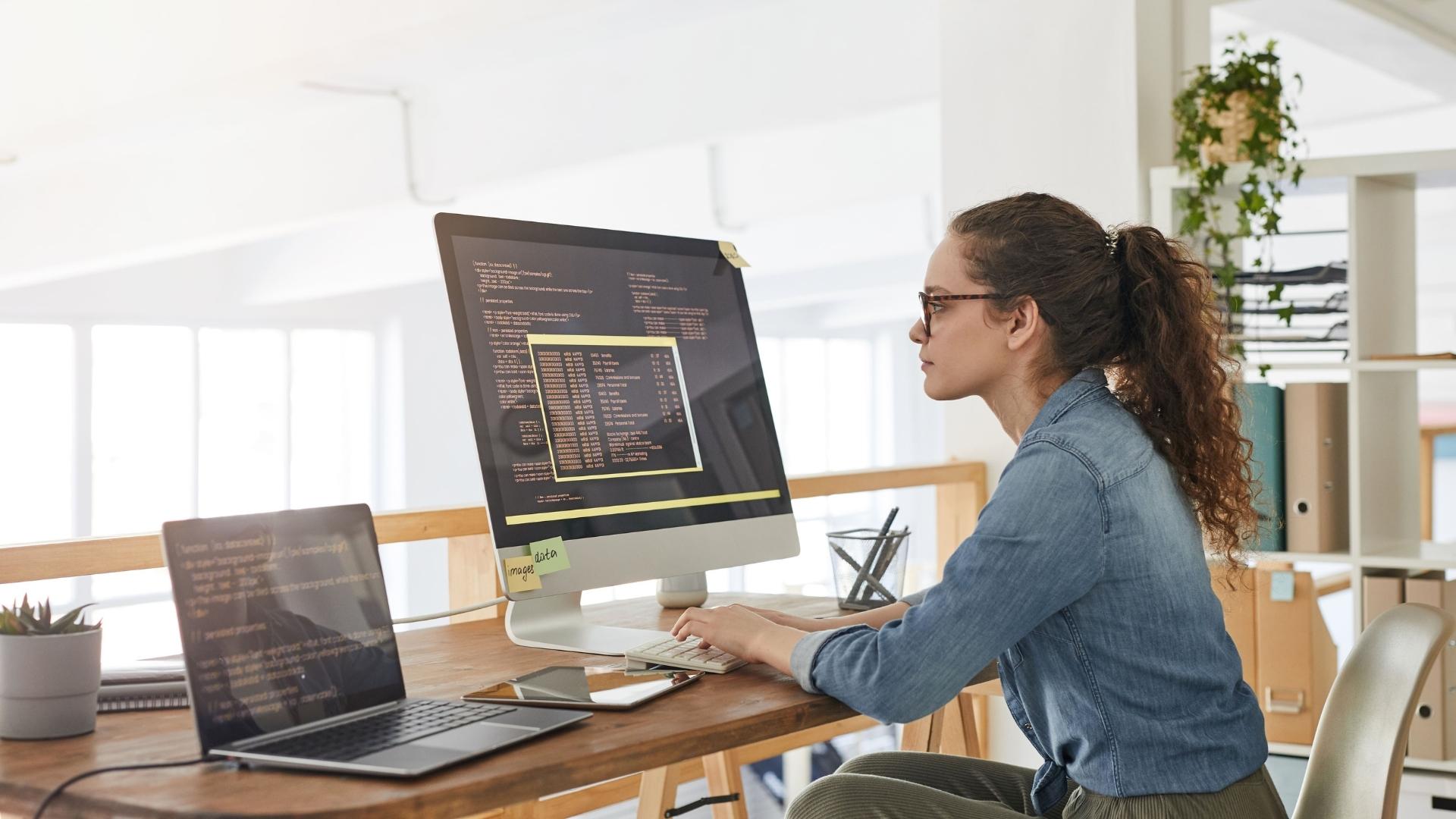 Top 10 Advantages of Microservices
Read the most useful info about the advantages of microservices, how to move forward with this technology, and some examples in the practice.
Sep 22, 2022
9 min read
Table of contents
Introducing Maksym — The Man Behind Solid Foundation
Cost-Effective Pricing Model
Becoming Client's Pillar Of Support
A Leadership Agenda for the Next Decade