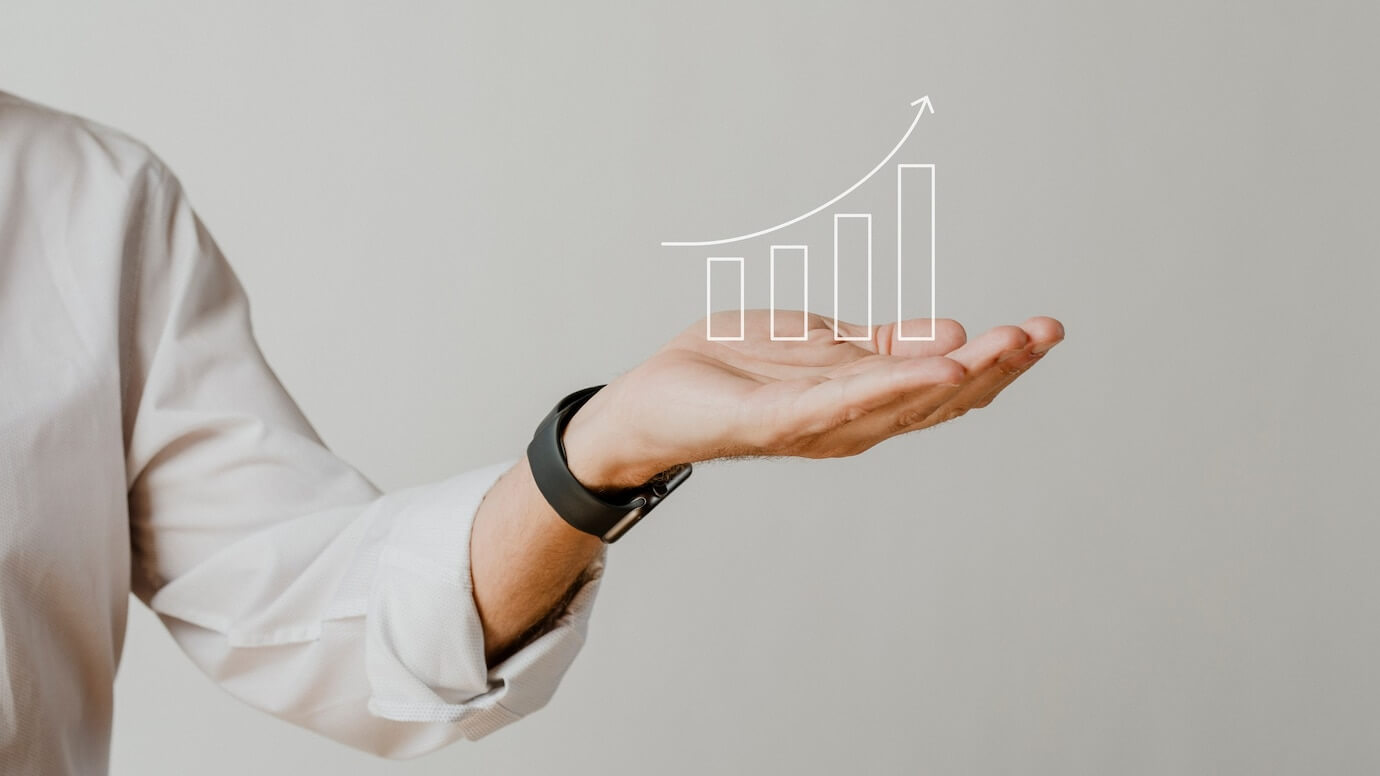 10 Top Outsourcing Pricing Models to Consider in 2022 - InventorSoft
Discover the best pricing models in IT outsourcing work before choosing the right one with InventorSoft. Click here to learn more!
Mar 23, 2021
15 min read
Outsourcing IT services enables companies to identify and create personalized services that can better fit their needs. Ultimately, recruiting, hiring, and maintaining local teams of IT specialists is cost-prohibitive for many businesses.
With outsourcing, they can delegate the work as needed, often for significantly less money. This not only enables them to expand their IT resources while also focusing more on business growth than management.
There are many outsourcing pricing models, and it's important to evaluate them all in order to figure out which best suits your needs.


Outsourcing Pricing Models – Let's Look at Some Statistics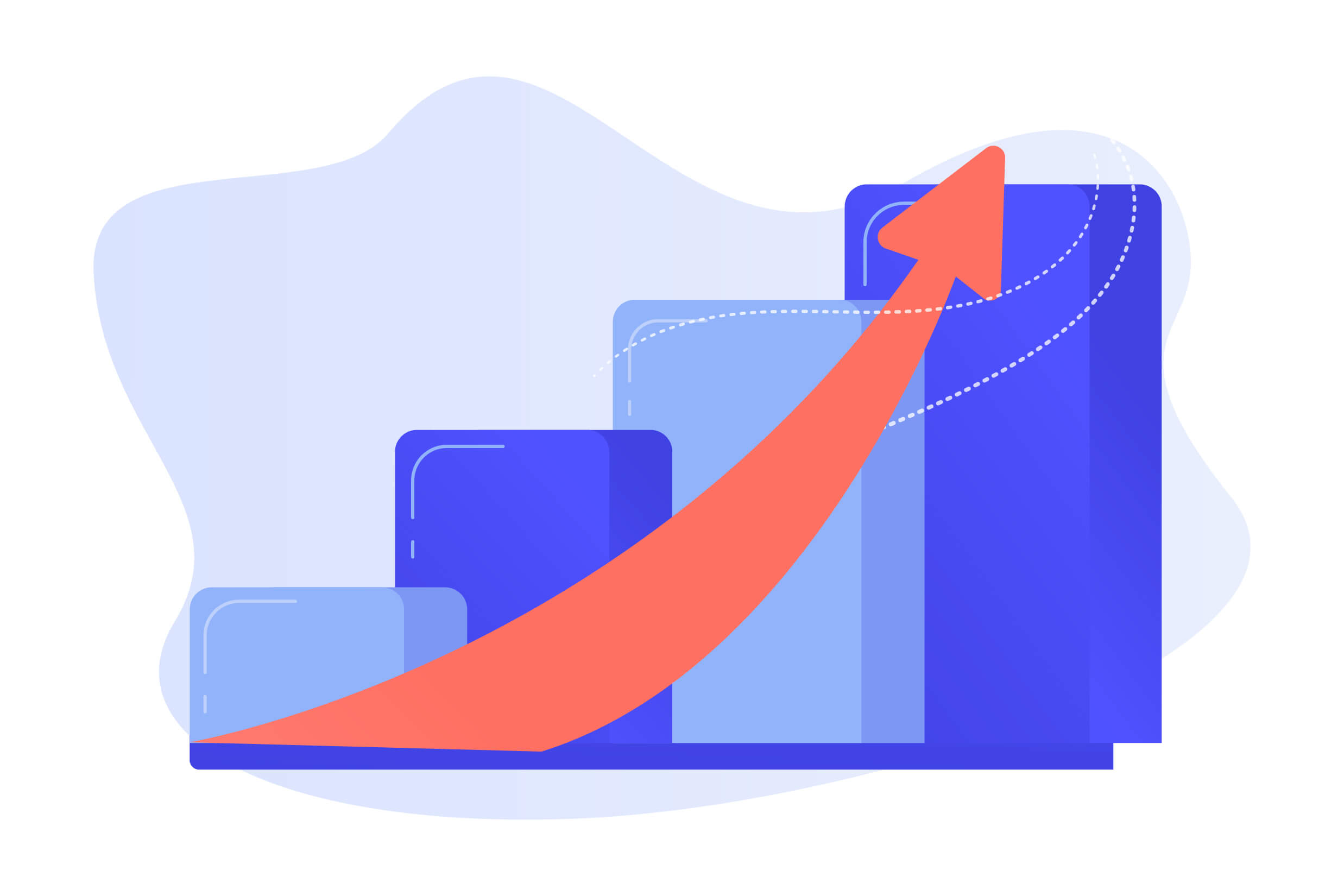 According to Statista, the value of outsourcing is set to exceed $413.72 billion by the end of 2021. Indeed, more and more companies are using the services of external suppliers, with IT services dominating much of that market. Moreover, the Global Industry Analytics Report predicts that the outsourcing market will grow by 5% in the next four years (2021-2024).
Of course, there are many benefits to outsourcing IT services, including
Lowered costs

Improved efficiency

Personalized services on demand

IT services that fit your goals

Increased flexibility

Improved focus on core strategies

Use of efficient cloud services
Effective outsourcing can drastically improve a business's technology, recruiting, management, and infrastructure budget. It also allows you to build strategic partnerships with agencies that can serve you for years to come. It also transforms into more operational control, improved risk management, and better overall continuity throughout the organization.
What are the Best IT Outsourcing Models That You May Adopt?
The most important aspect of outsourcing is planning.
More specifically, it's about planning the level and type of outsourcing your business needs. Depending on your business model, industry, and the types of projects in your queue, you could benefit from a range of different outsourcing approaches.
In our opinion, the best models are those which are not fixed, as they provide the flexibility many businesses need to evolve and grow. However, as you'll see in the discussion below, there are pros and cons for every model out there. In the end, it's all about gaining a competitive advantage without having to recruit more local employees.

Fixed Price Model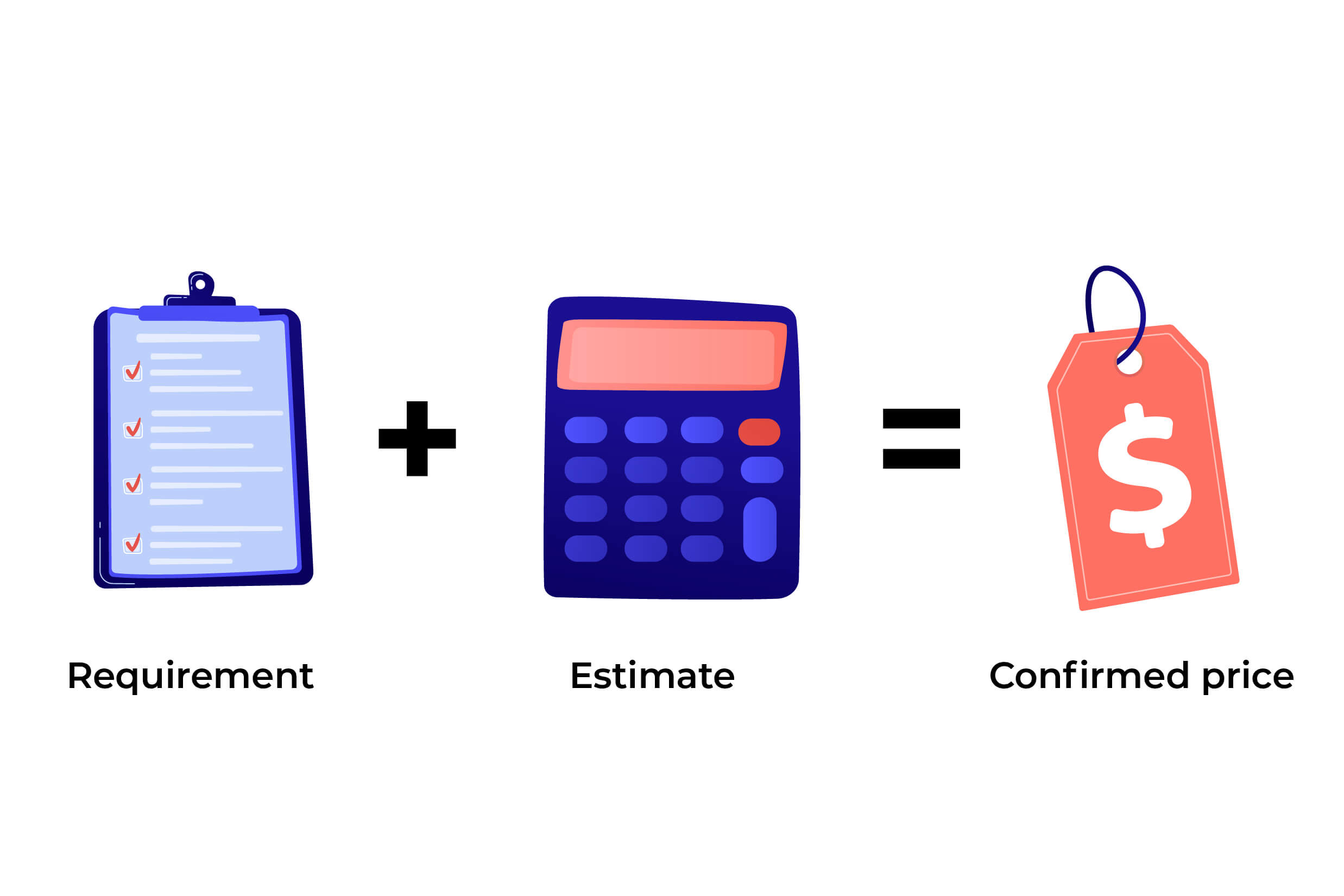 In a Fixed Price outsourcing model, the service provider sets a standard rate. Usually, it is charged monthly. Of course, in order for a fixed-cost model to work, the vendor must ensure they have detailed information on what they're expected to deliver. This puts some pressure on the hiring company, as they need to be very thorough in their preparation.
They generally require:
Full details of the project scope/technical task

Records of what's to be included

The fixed, agreed-upon price

Milestones for deliverables
Pros



While the fixed price can be time-consuming upfront, it requires much less management in the long run.




Many business owners enjoy the predictability that comes with a fixed-price agreement. They know upfront that there will be no additional costs, which allows them to better plan their budgets.
Cons
It can be time- and energy-consuming to explain the project details and scope of services required.




Once a fixed price model must be agreed upon between the parties, it requires a lot of time, energy, and money to change the scope of work.




Changes in risk management could alter the payment plan.




Fixed strategies usually require a project manager to oversee the project and monitor expenditures and service levels.




Service providers can set high rates to take into account any possible financial risk, insurance costs of said risks, and unexpected costs.




If the client does not delve into the essence, then they can make the project not as expected. In general, there is not a lot of transparency in processes. Usually, customers can see only the end results.
Fixed price contracts well for small start-up companies with limited funds. The low budget usually means that the quality of service provided is compromised. A fixed price model is not suitable for long-term projects as it could be limiting and expensive.



Time and Material (T&M) Model

The time and material pricing model is based on the actual time the service provider expends to complete the assigned project. Essentially, the business will pay for the time and materials billing, so the time spent in hours is billed, and the materials used are priced. When comparing the fixed price vs. time and materials billing model, companies find that the latter is often cheaper.
Pros
The structure of the price plan is convenient for businesses that want to ensure that all their development needs are properly met.


This model allows for flexibility and adaptability. Costs depend entirely on the billing time and materials. Moreover, the business is not tied to a very specific scope of work and can adapt to any changes required.




T&M models often result in better quality service than fixed-price models. Costs are easier to manage, there are no strict deadlines or time limits, and both the parties can pay more attention to details.




The increased budget flexibility means the business can attract senior developers to the project. This also means the client can be made aware of the costs incurred before any work is completed.
Cons
Assessing the quality of the developer at the interview stage can be difficult.




Businesses with long-term projects, evolving requirements, and brand-new projects that may change in scope are the most likely to benefit. Other clients may encounter difficulties.



A successful time and material model requires the service provider to be happy with the agreed-upon pricing structure, and for the business to be satisfied with the service provider's technical abilities. T&M is one of the most popular models with companies that outsource their development work and already have a budget in place for it.
Staffing Model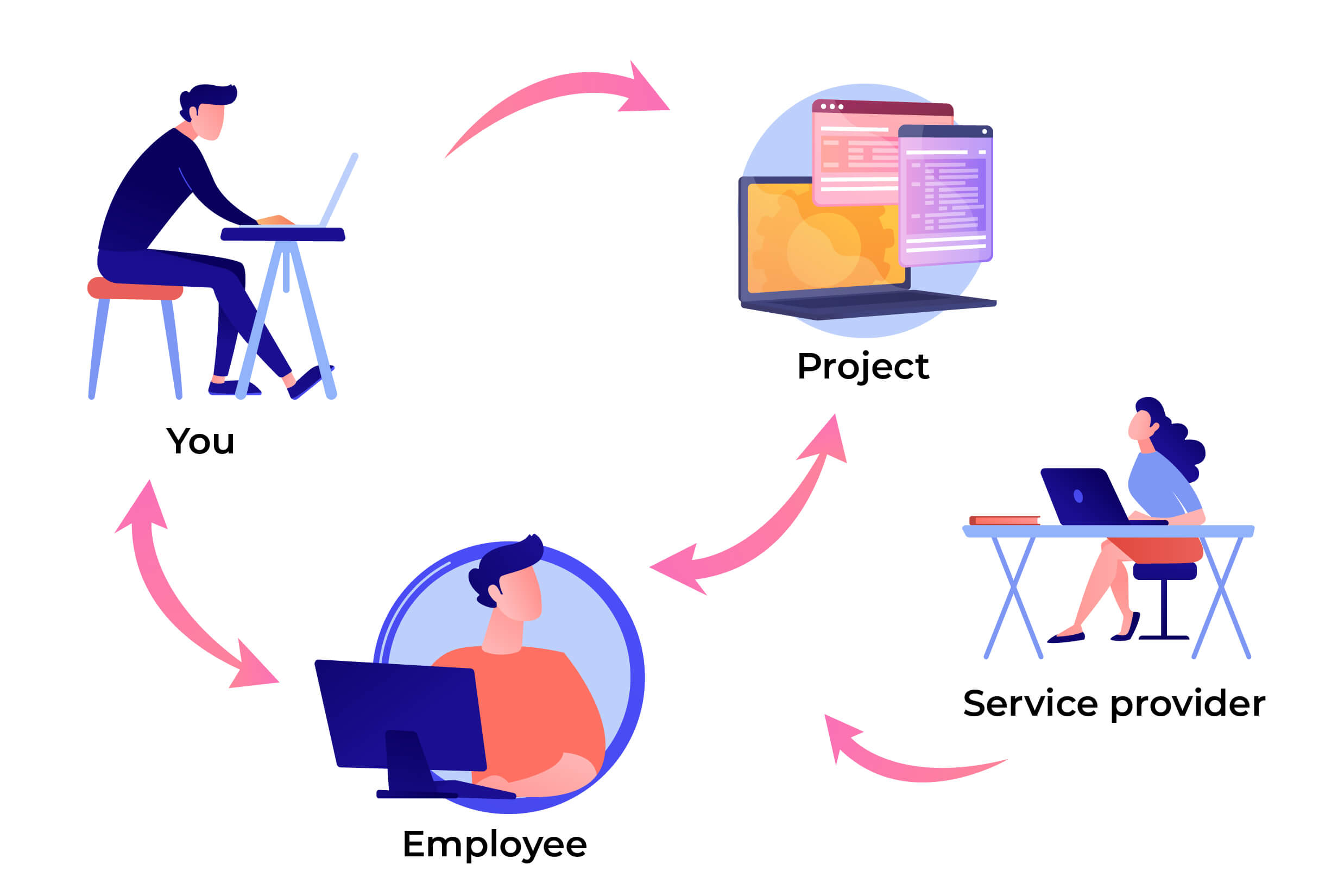 The IT staffing strategy is where the service provider provides the client with staff (IT staff and developers) that work directly with them based on their needs and requirements. In outsourcing models with this structure, the developer becomes a dedicated staff member, doing the work the business requires via direct communication.
Pros
Projected costs can be lower. There is also full transparency of costs, as the client knows the developer's pricing structure, commissions, and infrastructure costs.




This model provides the best flexibility for businesses when it comes to upscaling or down scaling. IT also provides clients with much more control.




Supplemental staff is integrated into the client's business, allowing them to better align themselves with the culture, working patterns, and behaviors.




Long-term working relationships can be built. However, there is often a trial period during which the client and service provider can see how they work together.
Cons
Clients must find a developer to work with over a long period in order for this model to be viable




It requires a fairly seamless team integration, which can be difficult for some clients to manage.



The staffing method is good for businesses that require in-house expertise but do not want to enter lengthy and complicated recruitment processes.
Cost-Plus Outsourcing Model
The Cost-Plus outsourcing model is perfect for clients who want to know exactly what they're paying for. Also known as the "open book" model, it provides a good look into the types of people the service provider is hiring. Clients also get a much more detailed look into how their monthly or yearly investment is being spent by the outsourcing provider.
Pros
You can set the desired business value for outsourced projects to make sure your vendor isn't employing the cheapest possible labor. Clients can even take part in the interviewing process.




When reviewing salaries, the client has an influence on decision-making




In this structure, everyone has a similar goal: to maximize collaboration efforts and put the best possible team in place.
Cons
Cost-Plus models often end up extending the project timeline.




This model requires from client long term notice period




All in all, the Cost-Plus outsourcing pricing model is ideal for large-scale and long-term projects that may include evolving requirements.




Incentive-Based Pricing Model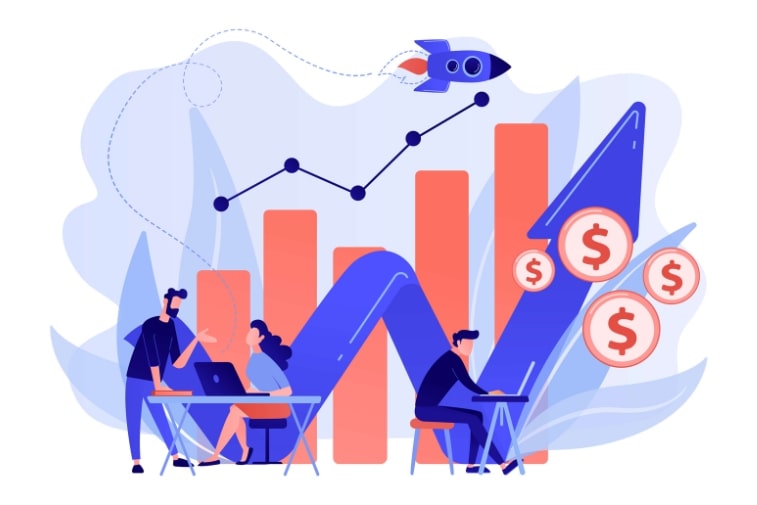 Incentive-based pricing model offers bonus payments to the outsourcing partner as a reward for meeting certain established goals. These extra payments are added on top of what is established in the original contract. Many experienced businesses embrace this model for its ability to motivate teams to meet (and exceed) directives.
Pros
The attached incentives can help compensate for the limits of fixed-price and T&M models.




All in all, this is a great way to make sure that the team's goals align with the client's.




Clients don't have to pay for shortfalls. If the team doesn't perform, they aren't out the extra cost.
Cons
Adding different milestones and bonuses does make the engagement model much more complex.




Some companies end up rewarding their vendors for work they should be doing anyway, which skews the overall benefit of the service.




Ultimately, the incentive-based outsourcing model is best for companies that want to motivate their vendors to perform beyond expectations.



Profit-Sharing Pricing Model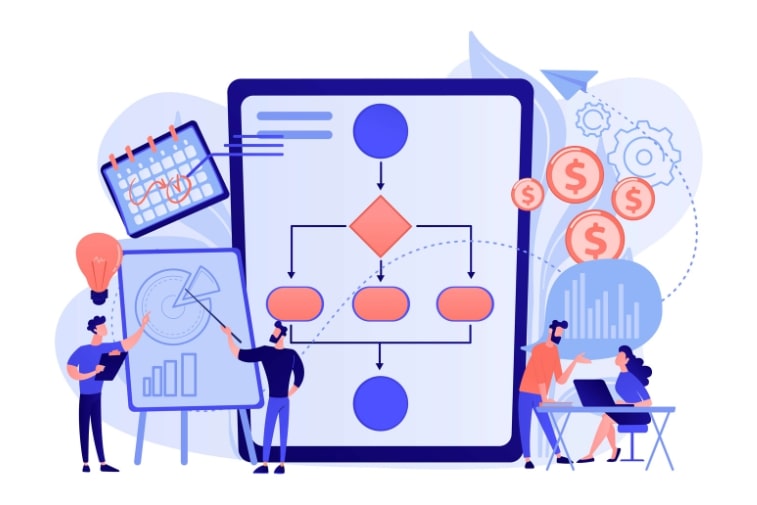 As far as incentive-based models go, the profit-sharing structure is among the most popular. In this case, you have a model that is largely focused on the outcome of the work, with service providers being rewarded for increasing the overall value of the client company.
There are myriads of profit-sharing structures, and being able to determine what works best for both parties is one of the major benefits of this model.
Pros
Service providers have a strong incentive to perform above and beyond expectations.
Service providers often generate an increased sense of freedom, which helps grow trust between the two parties.
Cons
Trust is a must in order for this model to work. If that trust is violated by either party, it could lead to significant problems down the line.




It can be hard to agree on what constitutes an accomplishment, especially where results can be influenced by many outside factors
The Profit-Sharing model is ideal for clients that want dramatic business improvements and a strong relationship with their outsourcing partner.
Shared Risk-Reward Pricing Model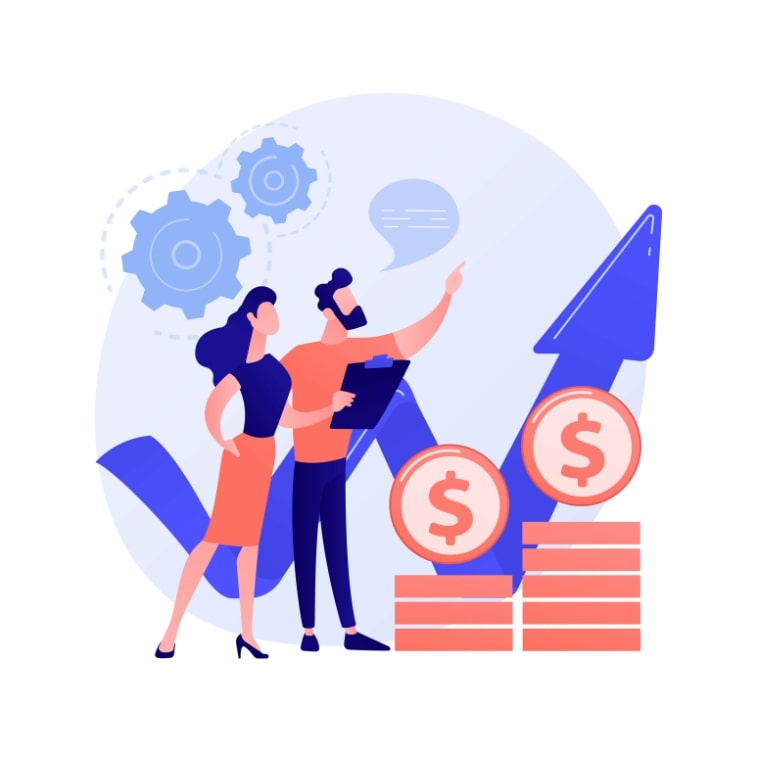 In a Shared Risk-Reward Pricing Model, both the software development service provider and the client fund the development of new solutions or services. Essentially, the two team up for a relatively equal distribution of work and benefits.
Pros
This business process outsourcing model motivates service providers to innovate and enhance the client's business through a sense of shared risk.




Those risks can be reduced by getting more people involved in the decision-making process.
Cons
It can be hard to measure just how much the service provider is contributing. This makes it even harder to implement rewards.




The client needs to hand over a lot of the management to the service provider. This creates more of a "Partner" relationship than a client/provider relationship.
This is a good option for clients who are willing to share in both the upside and downside. However, they should have a strong management team that's willing to work very closely with the service provider.


Performance-Based Pricing Model
Similar to other incentive-based models, a Performance-Based Pricing Model rewards the service provider for producing satisfactory results, reaching milestones, or hitting certain metrics. It usually involves a lot of negotiation in order to set terms and benchmarks that both parties find suitable.

Pros
This is the most intense of all incentive models, as it provides a reward for superior performance and threatens punishment for underperformance.




You can almost always expect quality work from your vendor, as delivering good work is the only way they can assure payment.
Cons
It requires a lot of oversight and interaction on the part of the client to make sure performance metrics are being hit.




"Docking" the pay of your IT team is not a great way to build trust. In fact, it often creates tension and even animosity between parties.




Larger or more established companies that don't need to build partnerships with their service providers frequently employ this model.
Mixed-Mode Pricing Model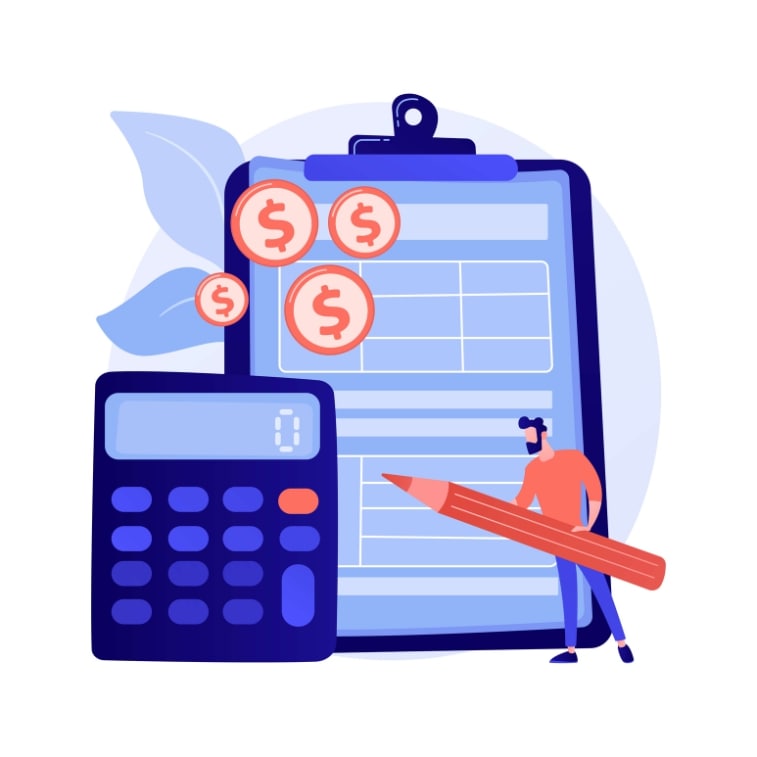 One of the most popular outsourcing structures of all is what's called the Mixed-Mode Pricing Model. This is great for companies whose project requirements aren't yet well established, but who still have a timeline in mind for their outsourced services. At its heart, it's a mix of Fixed Price and T&M.
Pros
Clients can save significantly on additional costs.




Clients can also enjoy more control over the project timelines.
Cons
If project requirements are not clearly defined or they have the possibility of changing down the line, it could throw a wrench.




Clients need to provide strict requirements and supervise their service providers extremely closely.




This is ideal for businesses that are more focused on meeting deadlines than having specific project goals. However, only companies with a strong (and willing) management team should attempt this strategy.
Pay-Per-Unit Pricing Model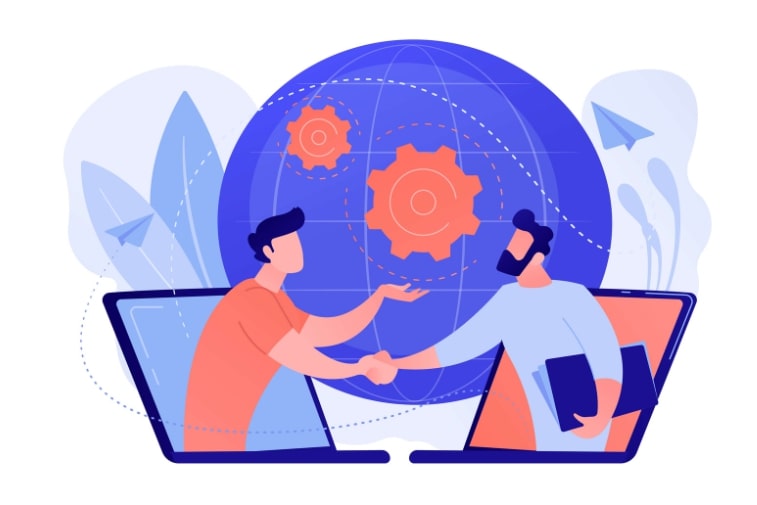 In a Pay-Per-Unit Pricing Model, vendors will offer a unit-based set rate. The amount the client pays ultimately depends on how much of the service they use over a period of time.

Pros
In this case, companies can save a lot of money by minimizing their usage of a particular service. They also get the option to invest with more than one service provider at a time.




Companies with minimal requirements can end up saving a lot of money by only paying for (and using) the bare minimum.
Cons
Using this model requires a somewhat detailed prediction of demand. Otherwise, service providers might not be able to properly allocate their team or resources.




Demands will change over time, which can make it hard for the client to budget for their needs.




The service provider may not be available when needed, as there is no long-term contract in place to "lock in" their services.
The PPU Pricing Model is one of the best reserved models for companies that have more sporadic service needs.




Cost-plus model by Inventorsoft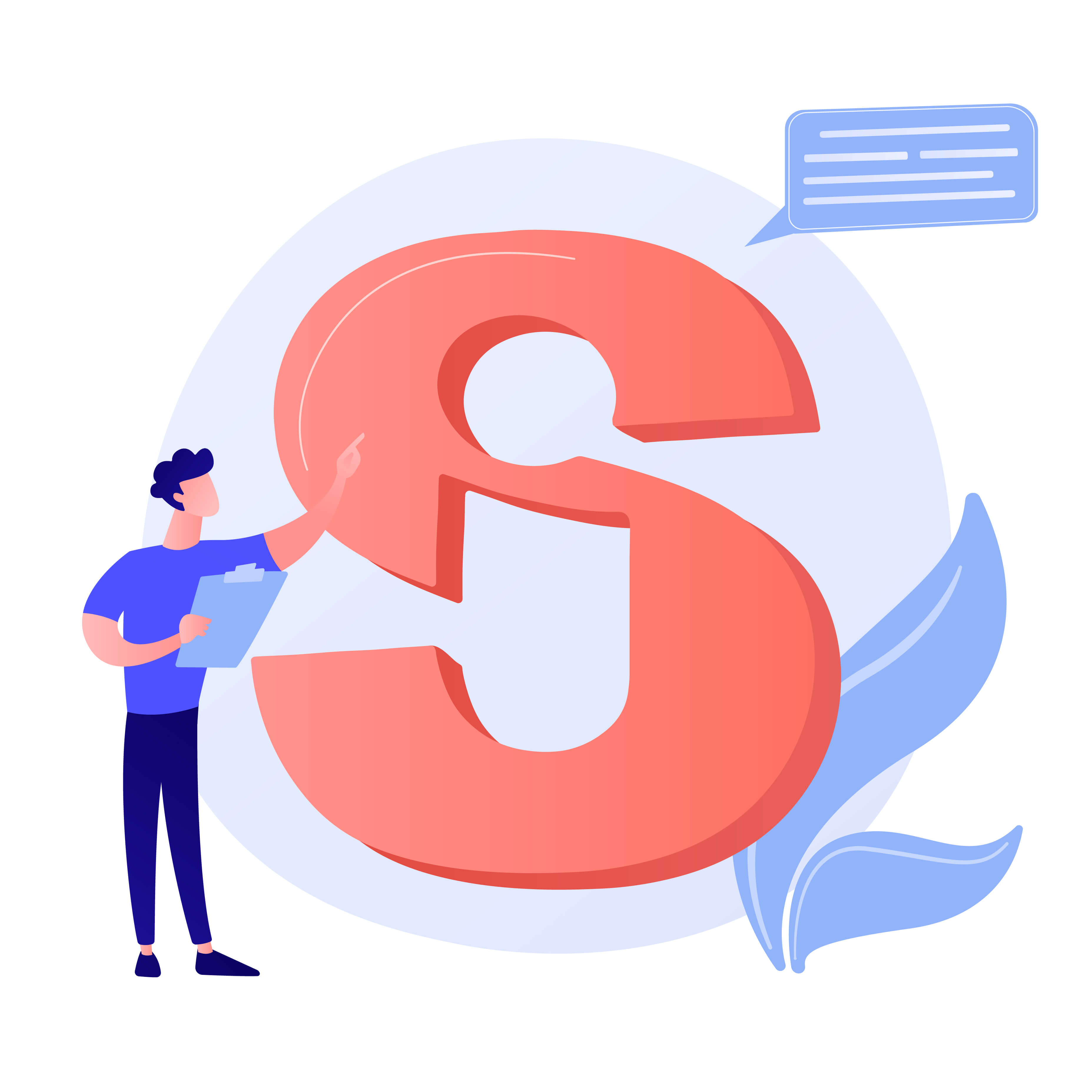 The Cost-plus model is offered by InventorSoft as a unique and innovative service for businesses requiring IT outsourcing. In this model, a business solution consultant will evaluate what level of service you require based on your unique business plan.
Businesses wanting to reduce development costs or long-term plans are encouraged to take advantage of the Cost-plus model, as it is highly beneficial for a long-term software development project and for the relationship.
The model offers businesses stability and predictability in an often-turbulent business environment. Clients looking to scale up and expand their remit would benefit from everything the Cost plus model offers, including:
Customized, detailed analysis to clarify needs and tailor offerings. We will research your company and learn about your business needs and requirements.




Two rounds of preliminary screening so that we can find the perfect developer for your needs.




Internal technical interviews for quality assurance.




Candidate interviews alongside the business.




A free trial period so that you can assess whether or not the collaboration is working




Management process setup. We will liaise between you and the chosen developer to ensure that everything runs smoothly and that you're communicating effectively.




Partnership monitoring. We will help you undertake performance and project reviews. This will allow us to deal with any issues before they become problems.




Long-term strategy evaluation. Our delivery managers will help you identify any future needs and prepare for them.




The business landscape is undergoing a massive change. The onset of globalization means businesses must be flexible and meet the requirements of a dynamic environment. Of course, the demand for IT services will continue to grow exponentially, despite a lack of highly-skilled developers.




Fortunately, we offer you the opportunity to access highly-skilled, resourceful professionals from our country. This allows you to focus on increasing your operational efficiencies and building your core business.




In the end, the Cost-plus model provides you with increased flexibility. It is a leaner and more cost-effective option, especially when compared to Fixed-Price or T&M models. All in all, it's a collaborative and innovative outsourcing option that delivers skilled developers directly to businesses that need them.
How To Choose the Best Outsourcing Model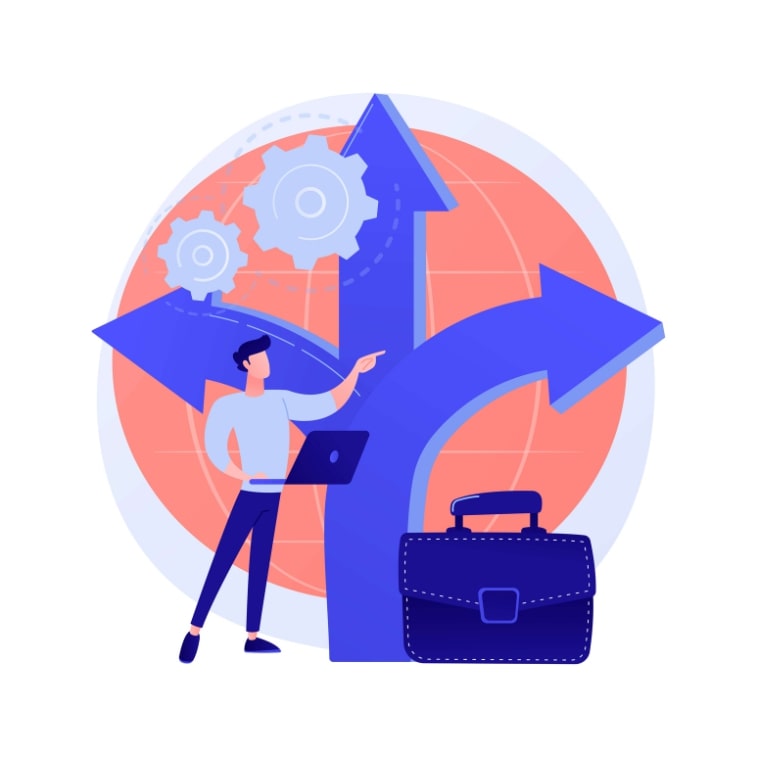 To choose the best outsourcing models for your software development project, you should start with the following steps:
1. Understand your business needs. What is it you need? What timeframe and the budget are you looking at?
2. Choose the right outsourcing partner. At InventorSoft, we ensure that we have the technical skill-set and support structures in place so you get the best from your outsourcing structure.
3. Select the right outsourcing model. Again, this depends on your answers to #1, so make sure you spend the time answering them.
4. Test and communicate with your partner. A good outsourcing arrangement requires great communication and flexibility. We ensure that we take care of your needs and help you feel supported.
5. Get started!
Related articles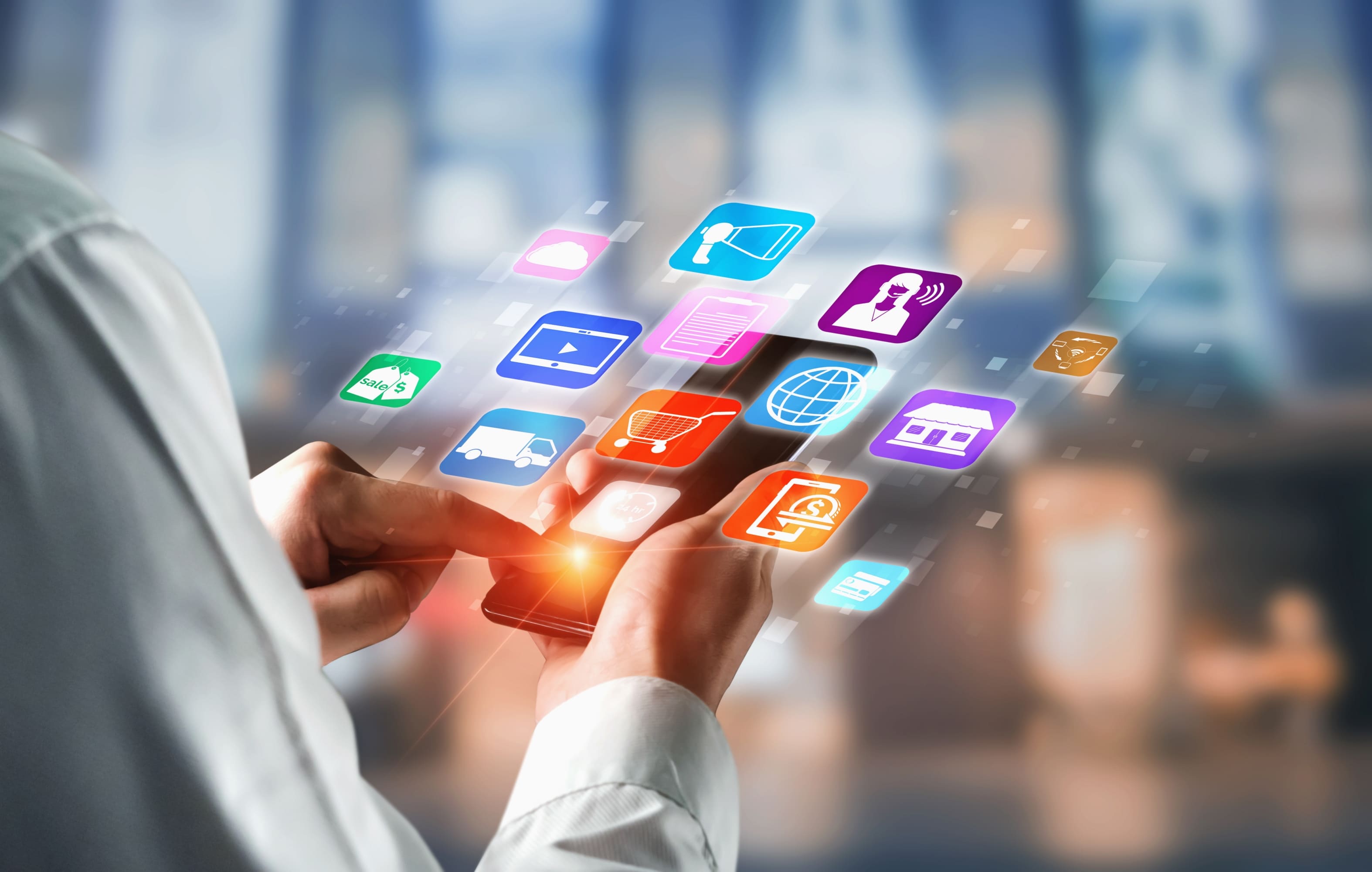 Building mobile apps with Vue Native
In this article we share our experience how to build mobile app on vue native.
Sep 21, 2021
12 min read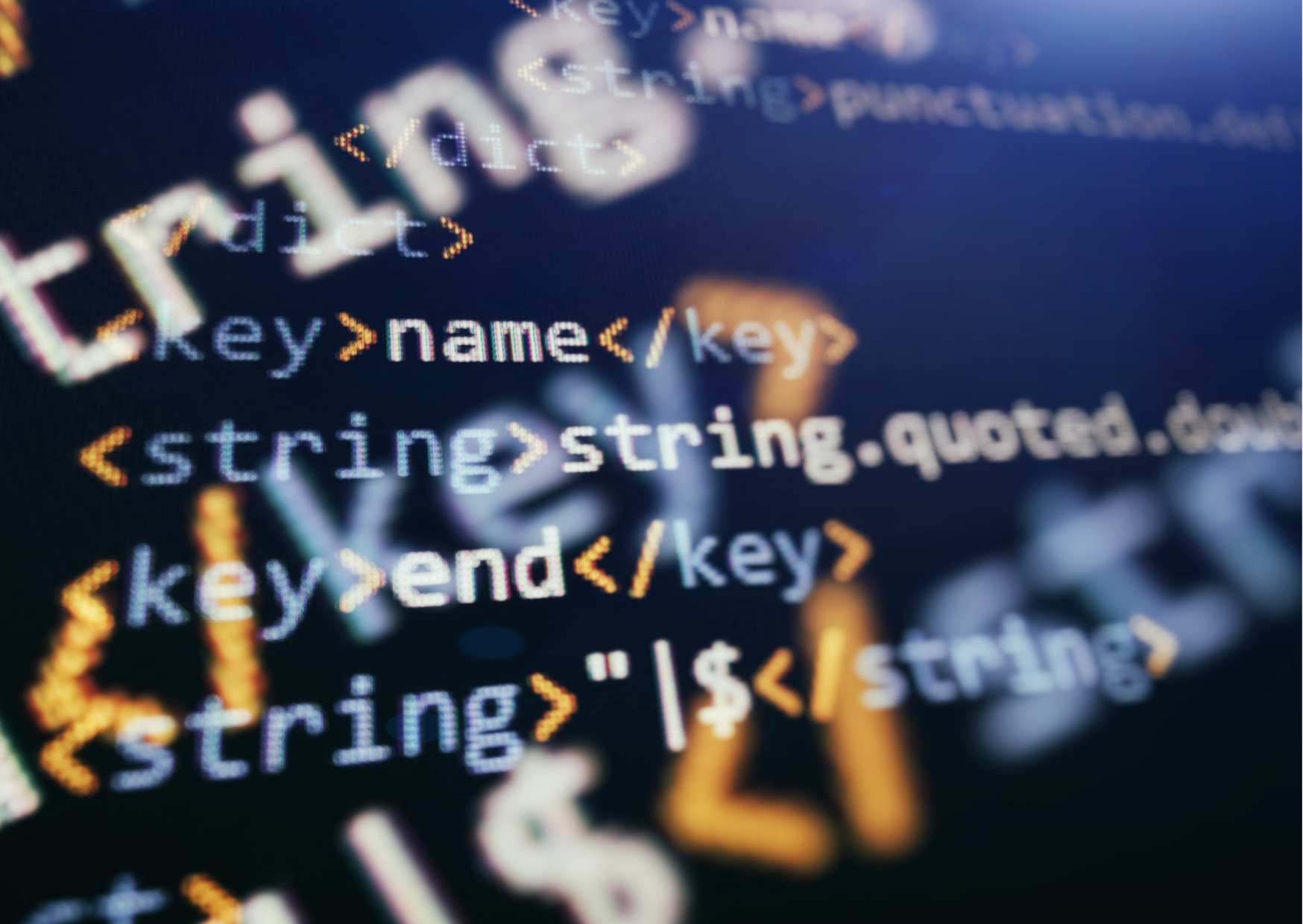 Node.js vs. Java - Which One to Choose in 2023? – InventorSoft
This article compares the two popular programming languages Java and Node.js, and discusses which language would be better to choose in 2023.
Feb 7, 2023
20 min read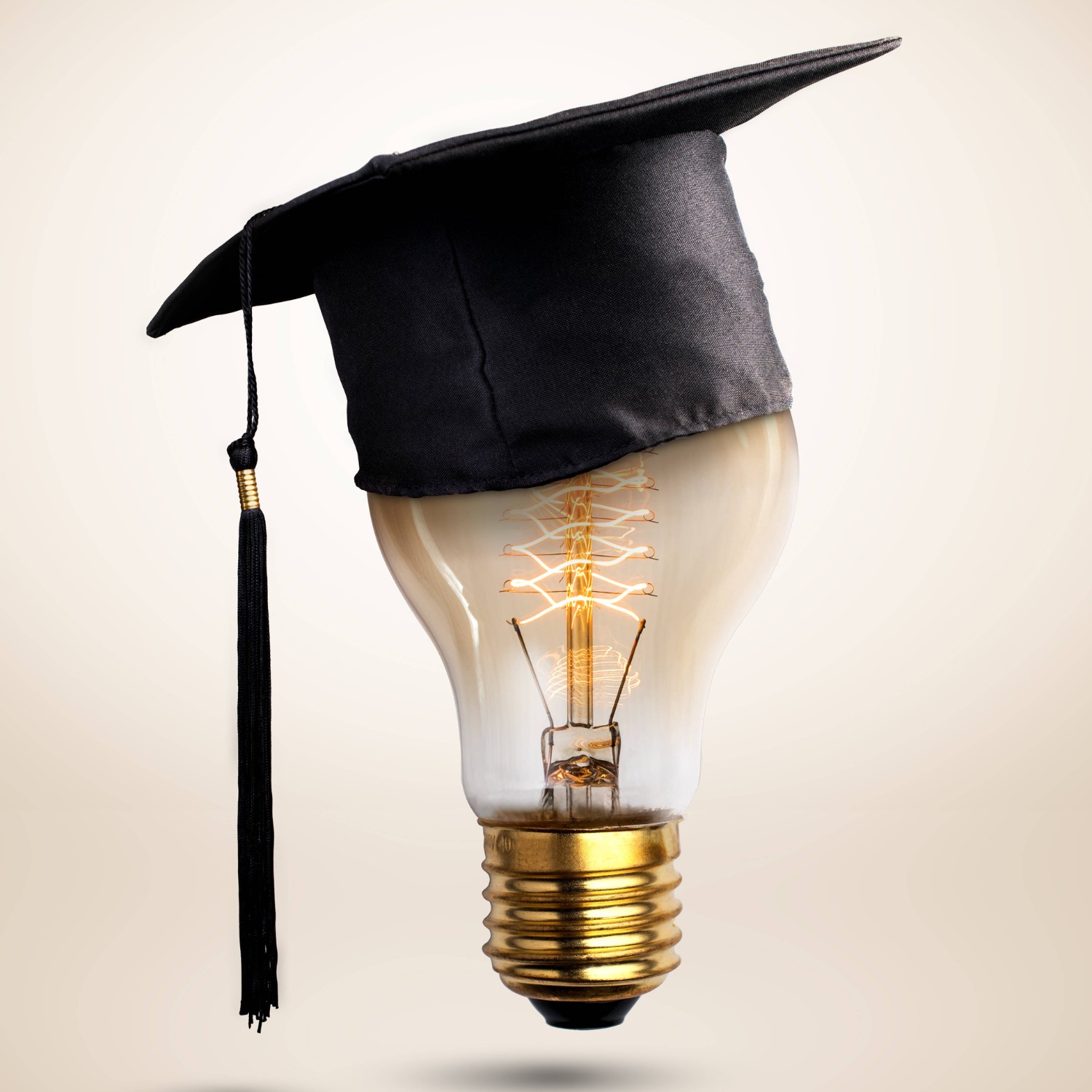 10 Relevant Steps to Create Your Online Learning Platform
How to create an online learning platform step-by-step instruction. Read about e-learning platform features and our experience.
Jan 12, 2022
13 min read
Table of contents
Outsourcing Pricing Models – Let's Look at Some Statistics
Time and Material (T&M) Model
Cost-Plus Outsourcing Model
Incentive-Based Pricing Model
Profit-Sharing Pricing Model
Shared Risk-Reward Pricing Model
Performance-Based Pricing Model
Pay-Per-Unit Pricing Model
Cost-plus model by Inventorsoft
How To Choose the Best Outsourcing Model