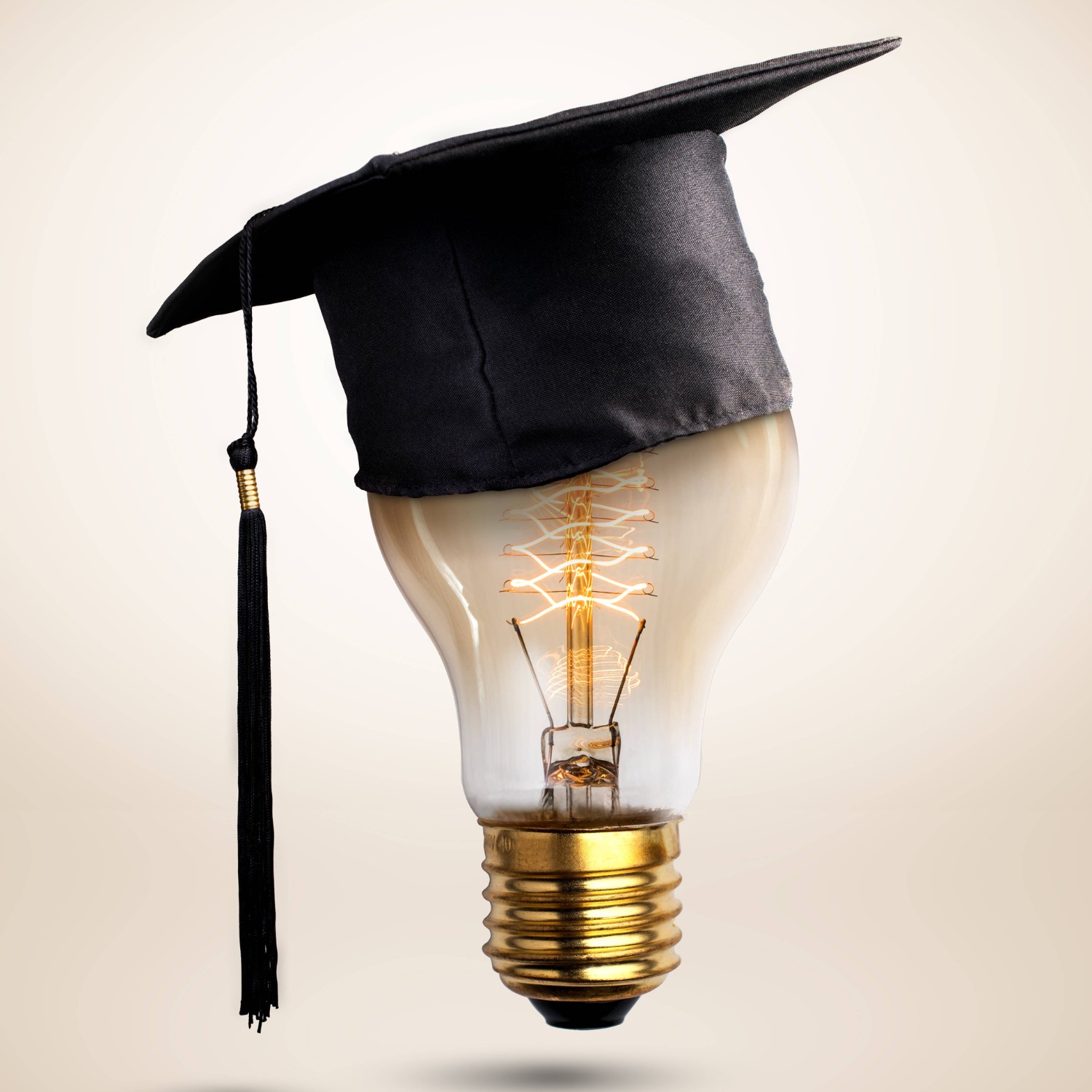 10 Relevant Steps to Create Your Online Learning Platform
How to create an online learning platform step-by-step instruction. Read about e-learning platform features and our experience.
Jan 12, 2022
13 min read
Why Should You Invest In E-Learning Development?
E-learning is a growing industry, with the market expected to surpass $370 billion by 2026. More learning is being carried out online each year, whether with educational establishments like schools and universities, companies that train and educate their staff, or through private learning.
Technological developments have spurred an increase in demand for eLearning facilities, as well as the pandemic, has also caused more people to wish to learn remotely nowadays.
If you want to get involved in the industry yourself, you need an eLearning platform. This leads to the question of how to create an online learning platform?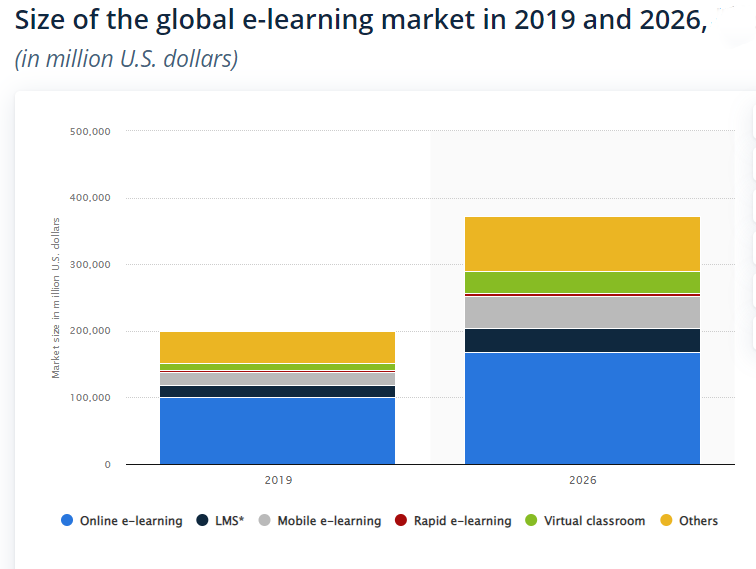 Source: Statista
What Are the Different Types of eLearning Platforms?



eLearning platforms come in a variety of types, appealing to different needs. Some of those most commonly used include:
Student Management Systems (SMS)

Assessment Software

Virtual Classroom Software

Video Conferencing Software

Massive Open Online Courses (MOOC)

Learning Management Systems (LMS)

Online Tutoring Platform
What is the Magic Recipe for Creating an eLearning App?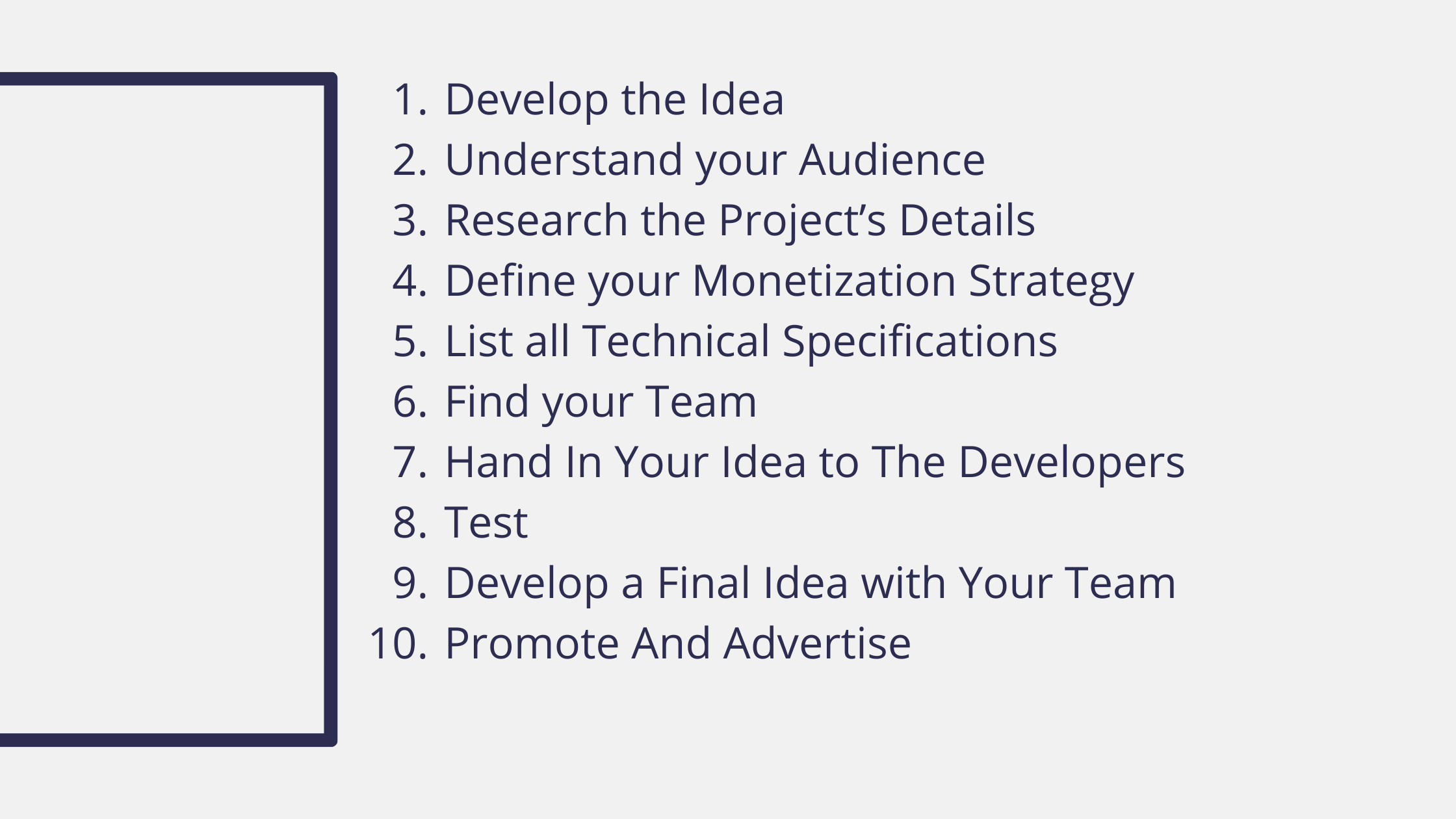 Anybody who knows how to create an e-Learning platform can tell you that each app will be different from one other. However, you need to follow certain processes regardless of the platform you're creating.

Develop the Idea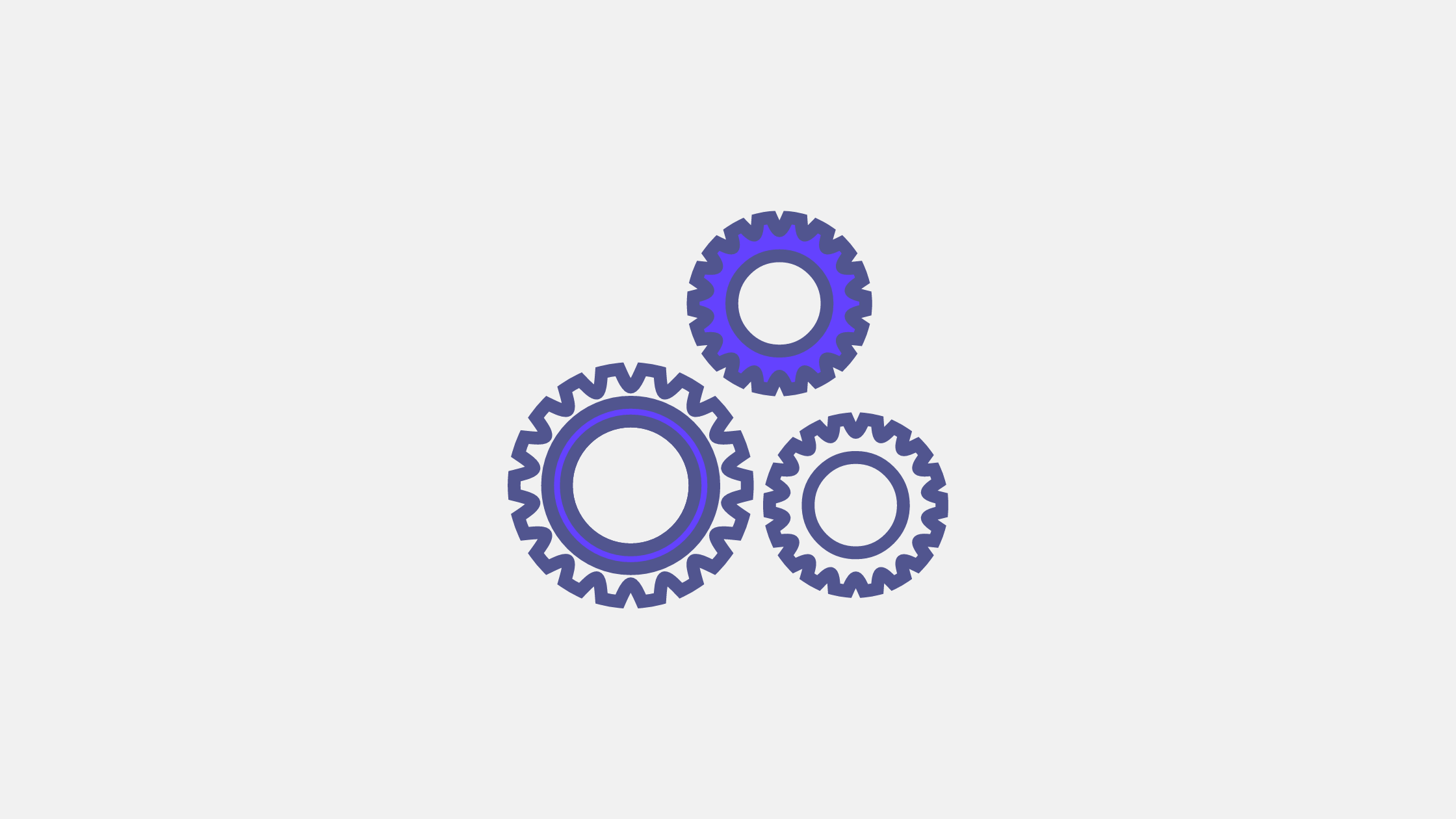 One of the first steps you need to take is to develop the idea before developing the product itself. Define what you can offer and what benefits it offers to the people using it. To help you build an eLearning website that hits the spot, remember to take the seven product dimensions into account.
Multiplicity:
Is your eLearning platform going to offer a platform that provides a broad range of learning content, or something more specific? While a platform that aims at the larger market will likely have more content, a more targeted platform can focus more on quality.
Publicity:
When creating an online learning platform, will it be for the public or for a specific group of people? For example, if your learning platform is for employees of a company, it will likely be closed to the public. However, if the platform is to educate people on a broad range of topics, making it public will be the best option.
Geography:
Where is your target audience located? Will you focus the app on people in a specific region, or will it be a global platform? It is important to consider your audience's location regarding language and cultural differences to help ensure the platform resonates with your target audience.
Identity:
You should ensure that your platform has a clear identity that your target audience can identify with. For example, if it's targeted at computer programming professionals, make sure to create an online learning platform that takes that audience into account. On the other side, if your app is for a broader audience, you should make sure your app is neutral.
Communication:
How will communication need to work on your app? For example, will it solely provide information, or does it have to be two-way, so users can interact with the platform?
Time:
Depending on the nature of your app, your users might need to interact in real-time or be free to interact when it's convenient for them. For example, if your users need quick answers to their questions, a real-time chat room may be necessary. On the other hand, a discussion forum format may be a better option if answers are not needed quickly.
Price:
When somebody asks how to build an online learning platform, pricing should be one of their most important considerations. You need to research your competition to see what they charge and how. Your research will tell you if your pricing is competitive and which monetization options you should choose.
Understand your Audience: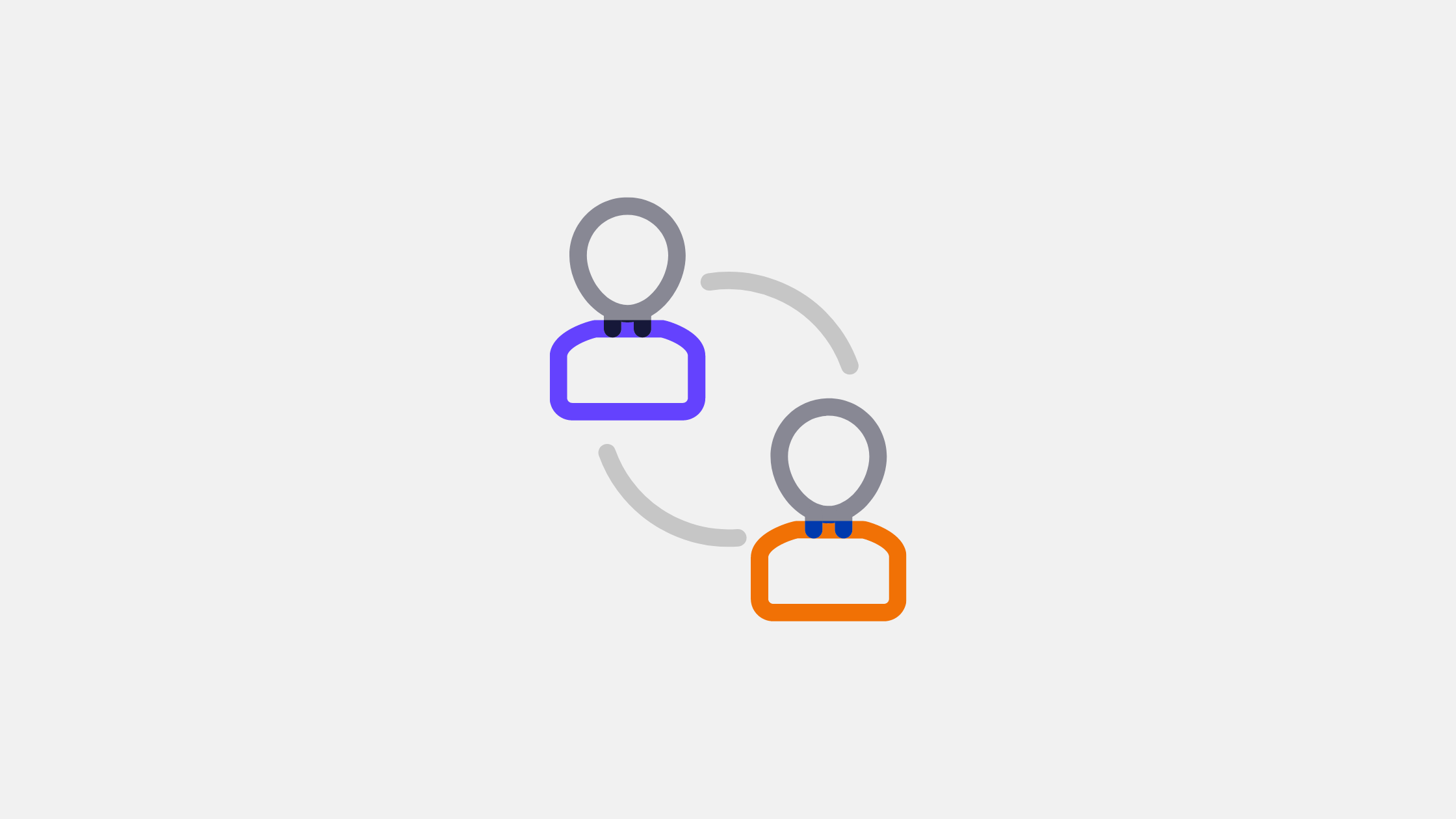 Research is always important when undertaking any business venture, and the e-learning industry is no exception.
Make sure you research your audience, so you know them well. What are their needs and wants? What do they hope to see in your platform, and are there any gaps in the market you can fill?
Create buyer personas that will help guide your strategy. Buyer personas are representations of your typical customers with detailed information about them that will help you guide the development of your platform. Such details should include relevant information like interests, income, educational background, and so on.
Research the Project's Details: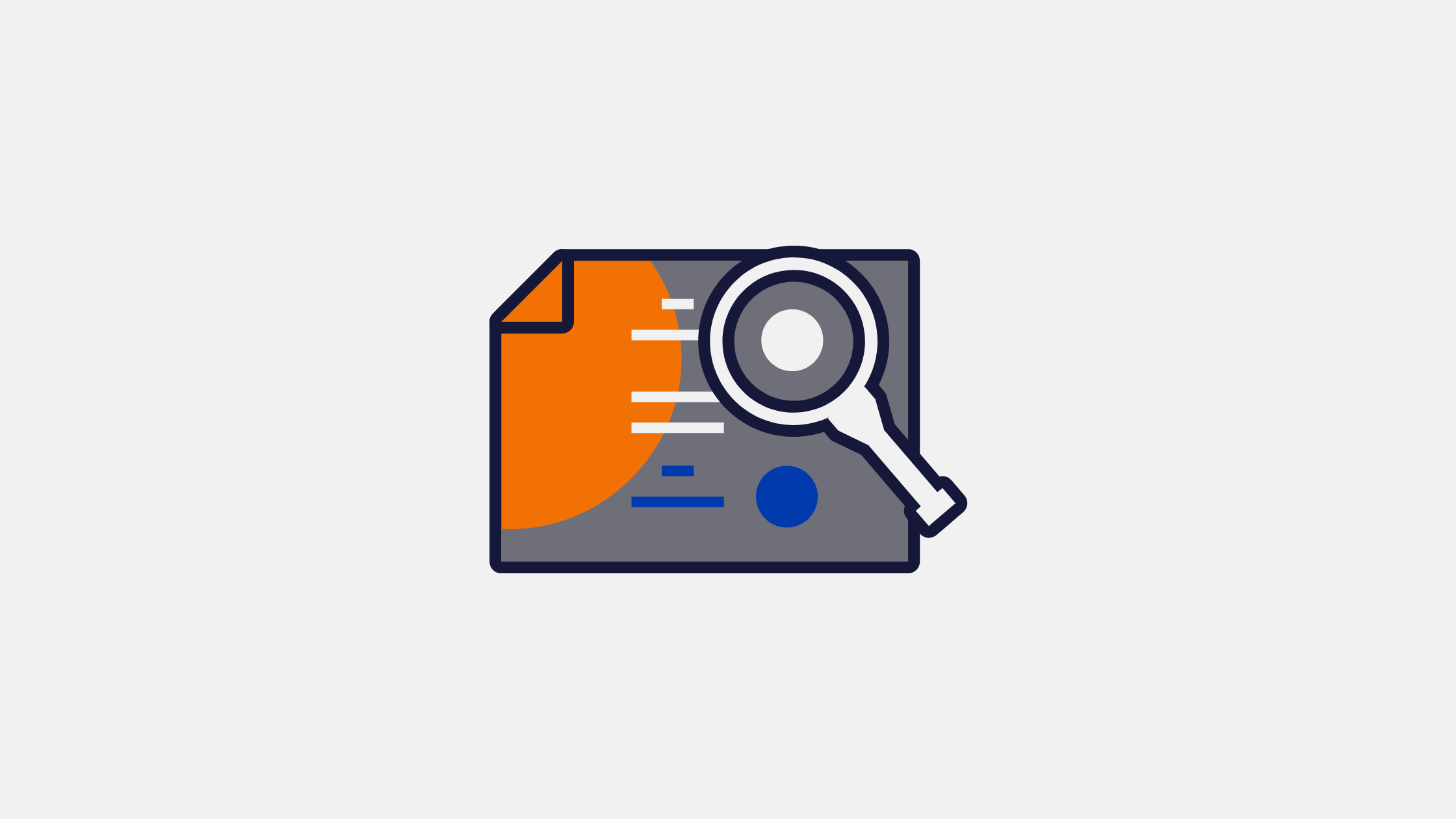 In addition to studying your audience, you need to explore the technical aspects of the project itself. For example, you should explore what the competition has done in the past to give you an idea of what works best and also potentially help you to identify gaps in the market.
Knowing how to create an e-learning platform also involves looking into which software you need. At this point, you should also consider your pricing strategy and your communication mode. Another factor to consider is whether a web-based platform or an app will be most suitable.
Define your Monetization Strategy for External Users: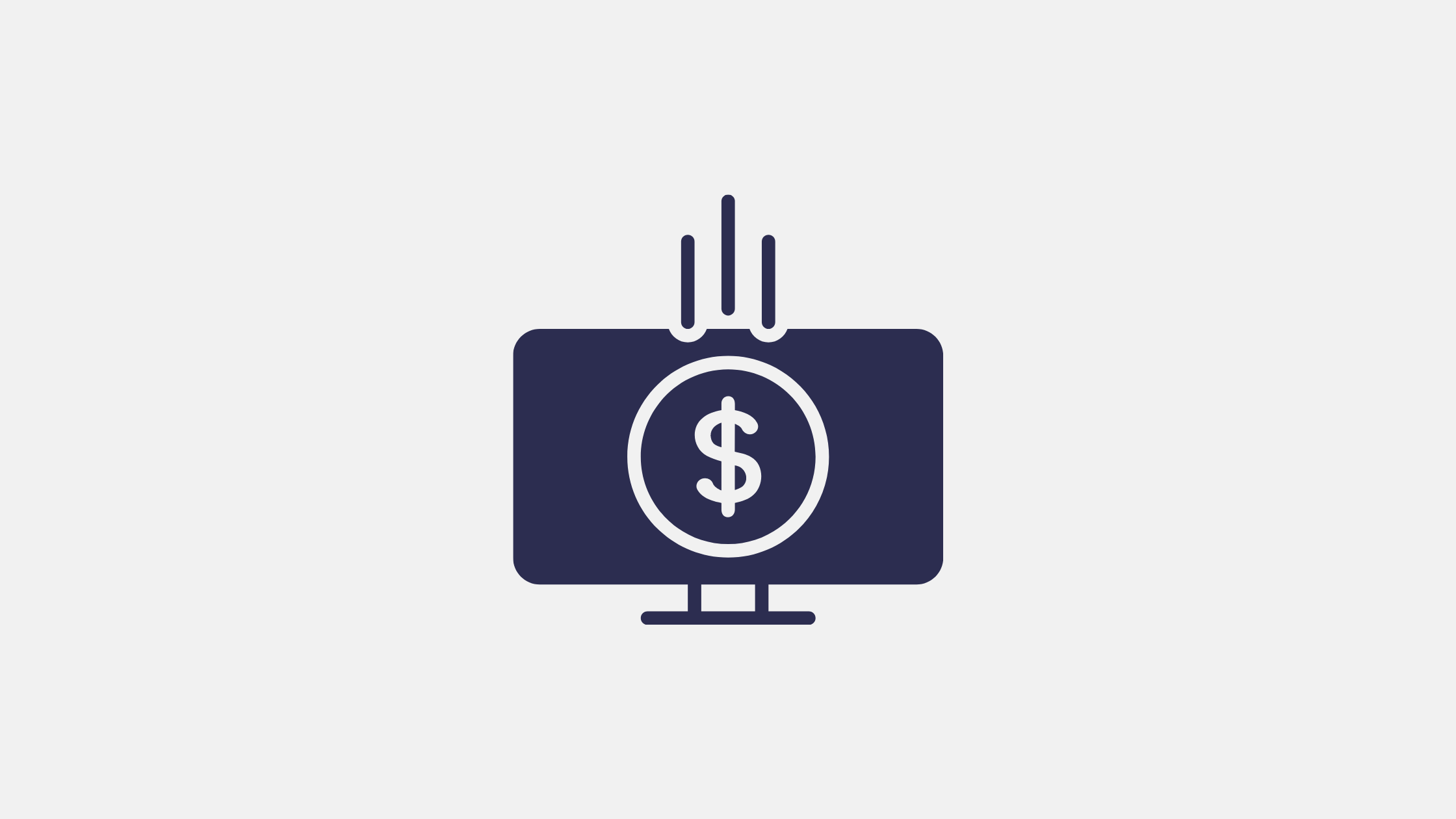 How to monetize your platform is one of the most important considerations. You need a strategy that makes sense to the customer while also being profitable to you. There are three main options to choose from:
Subscription: A subscription system means that you at intervals charge your customers (often monthly) to use your platform. Different subscription levels are typically available, giving access to additional content or higher volumes of content.
In-App-Purchases: With the In-app-purchases model, your users will buy courses as they use them. Such a model is usually the best if your audience is unlikely to use the platform frequently on an individual level.
Sponsorships: Some businesses will be happy to sponsor your platform, depending on which courses you offer and how they relate to the sponsor's business.
Advertising: Websites and apps that get a lot of traffic can generate significant revenue in advertising. Not only that, but you can also collect people's contact details, helping you build a potentially lucrative marketing database.


List all Technical Specifications:


Ensure you have all technical specifications well documented. Make sure you include all necessary details, so developers know exactly what is required.
Find your Team: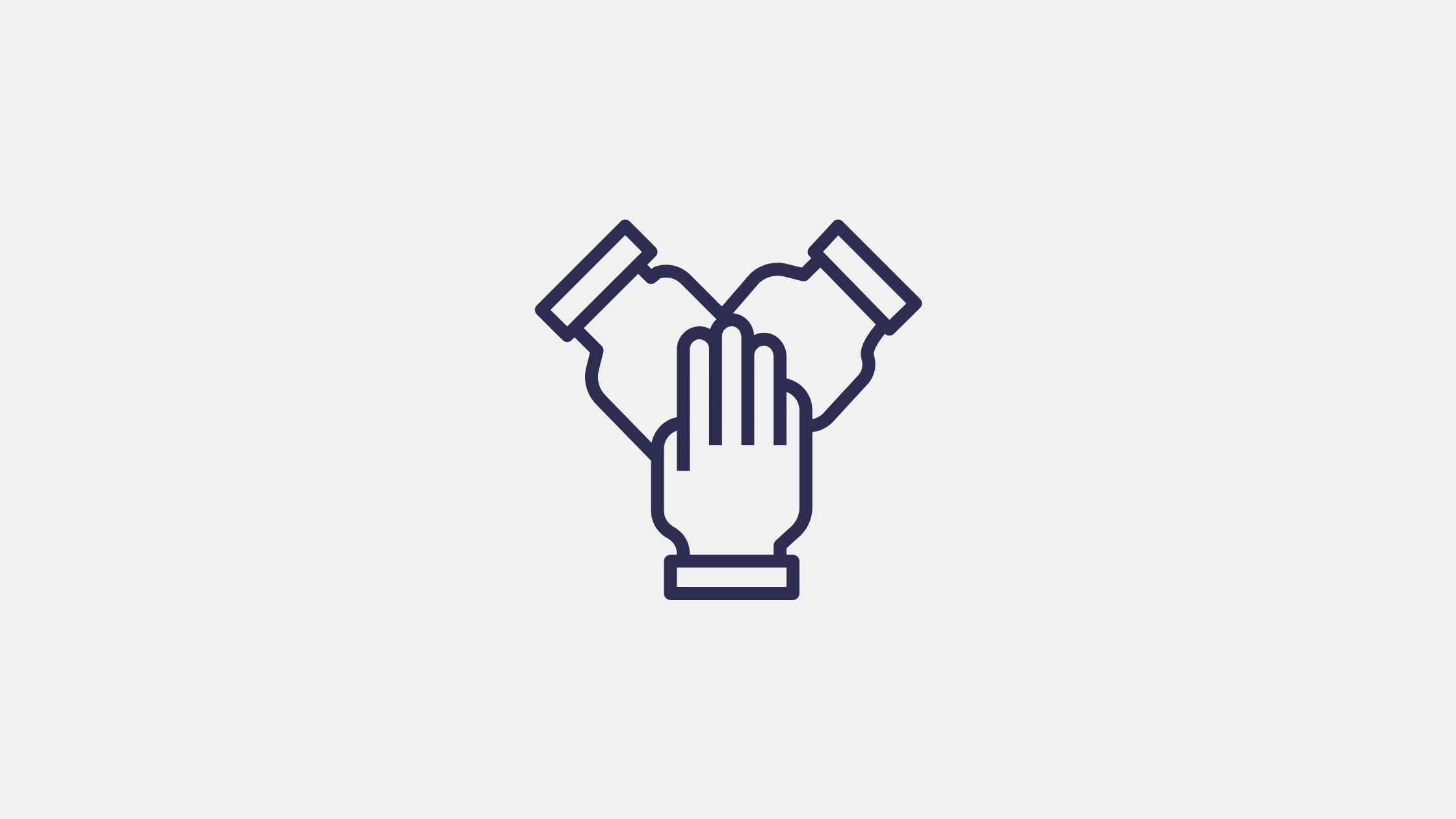 Finding the right eLearning platform development team is one of the most important aspects of any platform. You should search for a team that has experience working with similar projects and a strong track record of delivering a quality product. Look for reviews and other information that will help to make a decision.
Remember that a high-performing and fully functional payment system is essential, meaning you should recruit a team with experience in this area.
Hand In Your Idea to The Developers: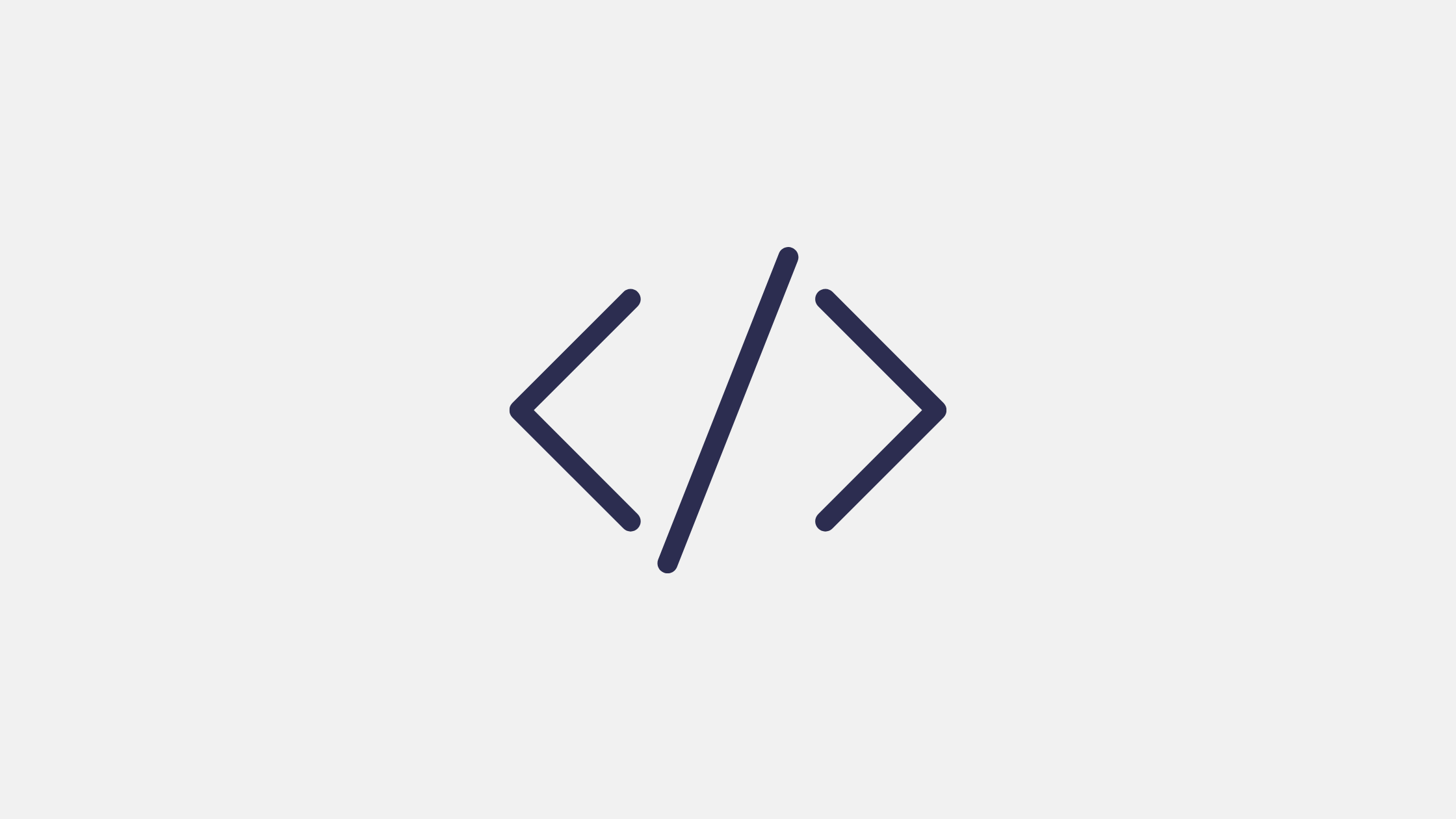 Once you have decided what you need, it's time to hand it over to the developers. It's recommended that the developers build a prototype first to see what the final product will look like and how it functions.
Test:

Testing is an essential part of any e-learning platform development. Thorough testing will help exclude any bugs in the system to ensure that a delivered product operates smoothly and at high-performance levels.
Develop a Final Idea with Your Team: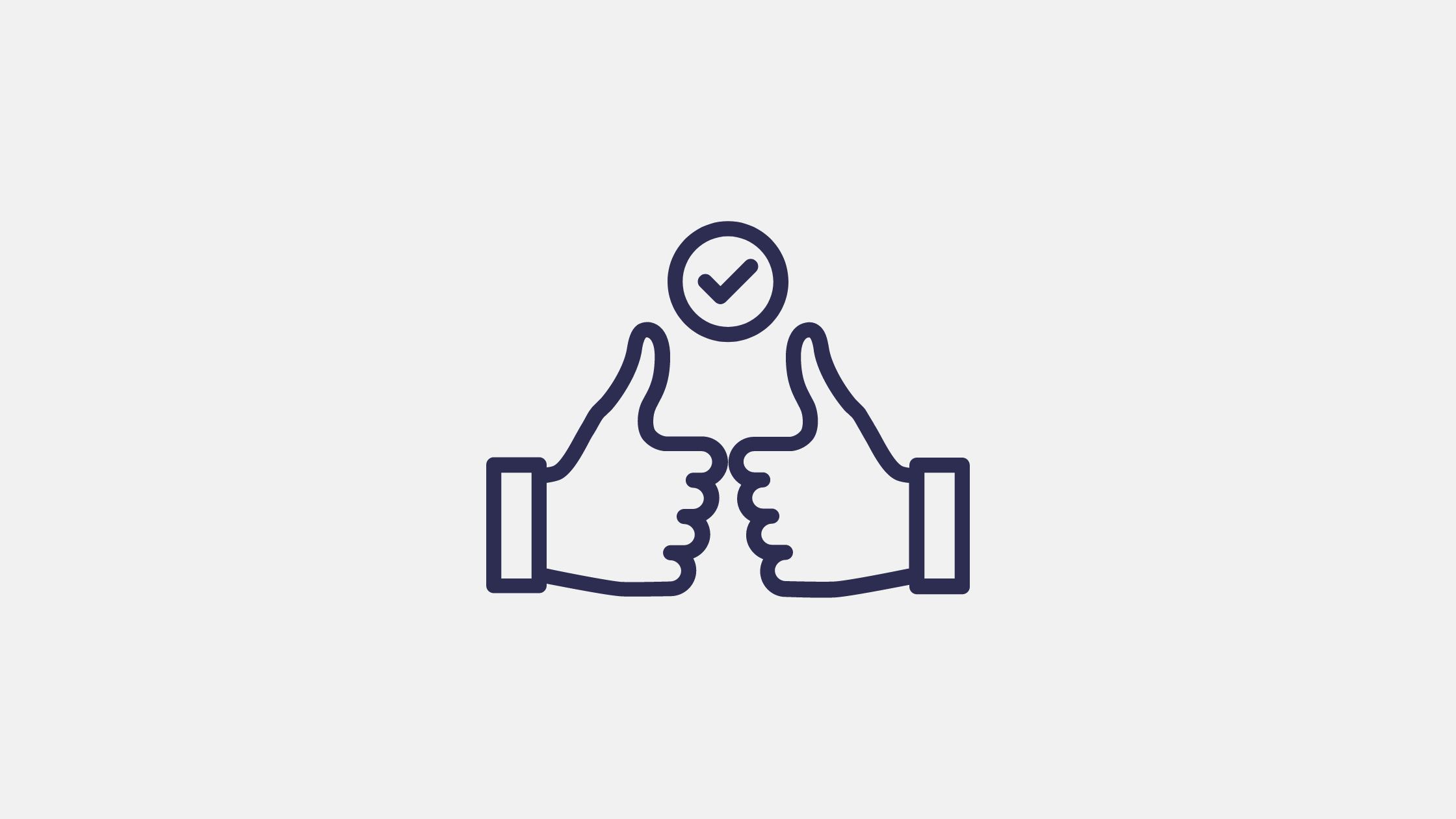 With the platform ready, it's time to sit down with your team and have a final look at your product. The finished platform can give people ideas and inspiration they may have missed previously. At this time you should be fine-tuning your ideas to ensure you have the perfect product on launch.
Promote And Advertise: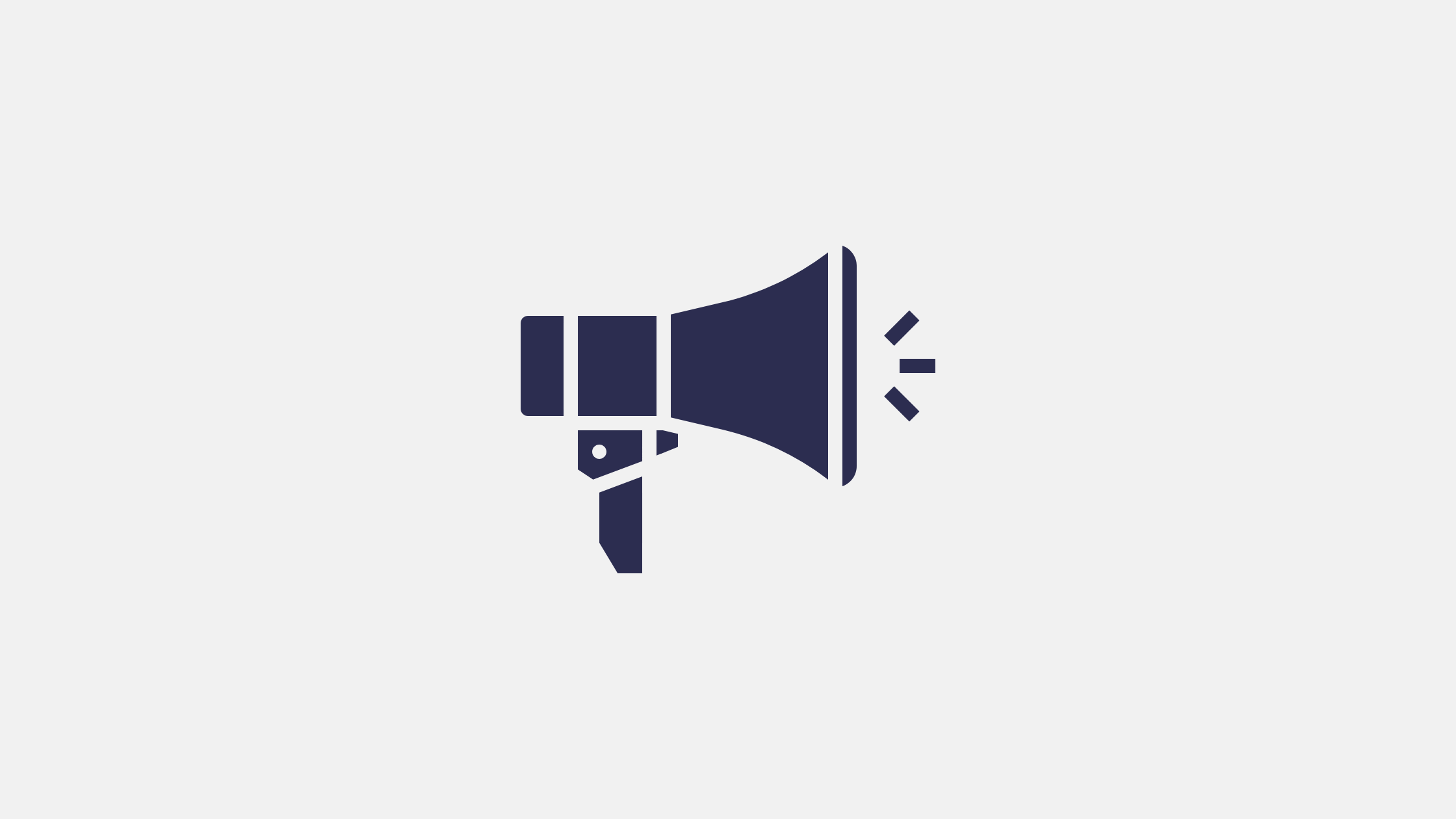 Knowing how to create an e-learning platform is just a part of the challenge. When your platform is up and running, you will need to promote and advertise it to let people know you have something they need. You can use numerous methods such as digital marketing which is one of the most effective and cost-efficient tools available.
Important E-Learning Platform Features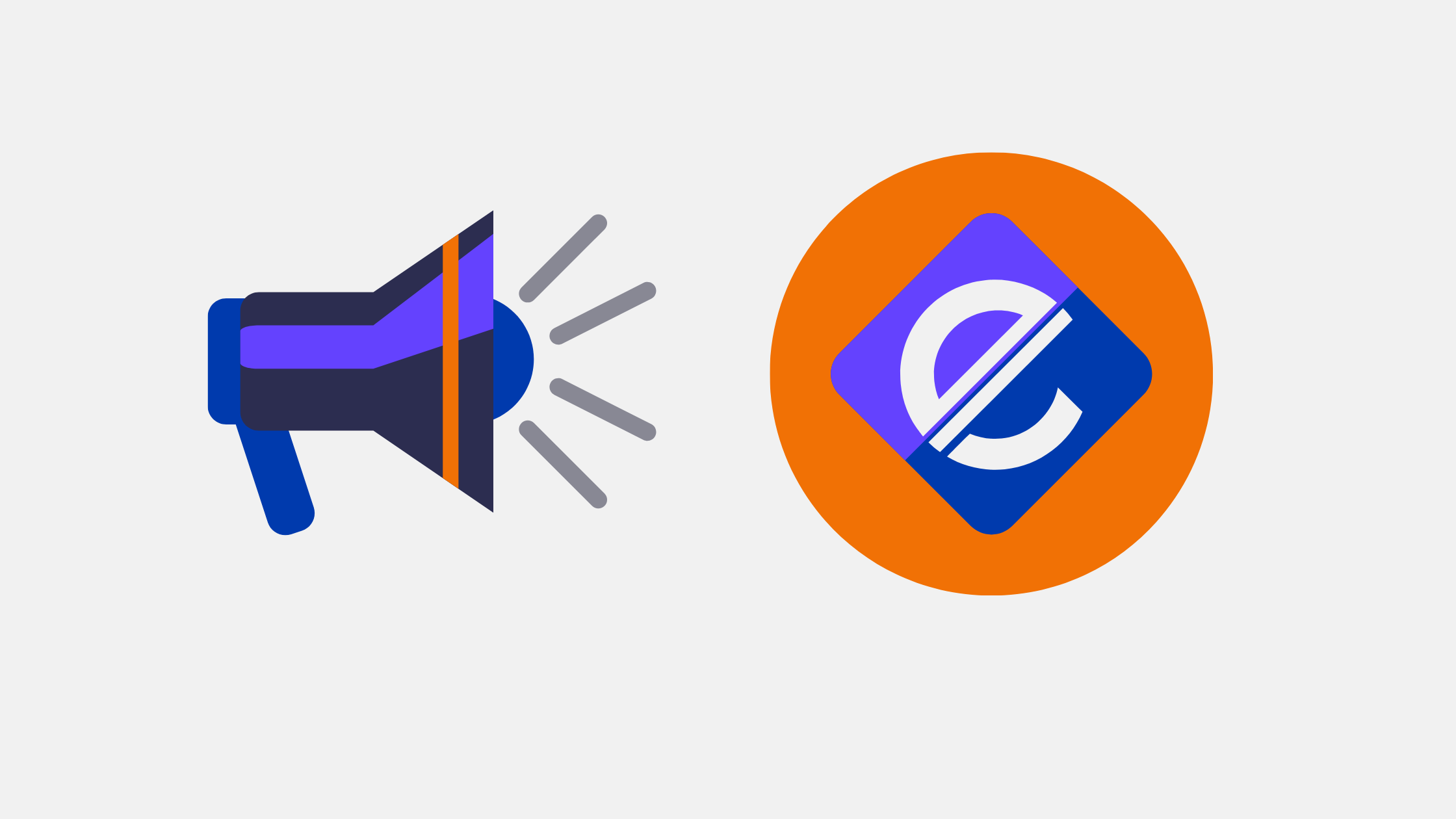 A key aspect of e-learning platform development is to have the right features to help the platform deliver excellent functionality. One way to ensure that your platform has the features that will make it a success is to create a minimum viable product (MVP)
An MVP is an early version of your product that's released to help you gather feedback from potential users. Although the idea is to develop an MVP further according to feedback, the product should still be usable and give users a clear idea of what the platform offers. It should also be affordable because significant changes may be needed.
Your MVP should have certain features to gain honest and constructive feedback.
Registration & Profile Management:
Your MVP should allow users to sign up and create their profiles. This will typically require an email and password, while a phone number can help add layers of security.
A dashboard will help your users track the progress they have made. For example, a dashboard can show users how far they are into specific courses and their completed courses. The dashboard is also an opportunity for you to increase your sales by promoting new courses and advertisements.
Your MVP should include options that allow your users to filter and sort courses and other information. This feature should make it easy for people to find what they want, making for a positive user experience.
Ensure your MVP has a course page. A course page is a page that contains all details of your topics, their creators, and associated materials. The course page should be easy to navigate to make it easy for people to find what they're looking for.
Your MVP should include payment processing methods. Such methods can include debit/credit card processing, PayPal, Stripe, or Braintree. The payment system should be live to get genuine feedback on how well it works.
Depending on the nature of your eLearning platform, messaging will be an essential feature. Ensure your MVP has these features, so users can give feedback on their reliability and functionality.
Ideally, you should ensure that your MVP has support features, so your users can get assistance if needed. Such support features will typically include a chat function that helps users get help quickly.
Course-Making & Editing Page:
If your eLearning platform is intended to allow users to upload their own courses, then you should make sure your MVP gives them the functionality they require. Provide them with the tools they need to edit and upload their course, so your users have access to high-quality content.
Notifications and Reminders:
Notifications and reminders are essential features for many eLearning platforms. Ensure that your MVP has notifications and reminders that inform users about upcoming courses and remind them about any courses they have booked.
Social Media Integrations
Integrating social media into your eLearning platform will help make it a lot more functional for your users, improving the user experience. Not only that, but social media integration will also help improve your visibility, thus encouraging more people to use your platform.
Your e-learning platform development should include an admin panel, so the administrators can make changes to the site. For example, the panel should allow them to add or remove courses, manage other content, and manage notifications, to mention a few. An admin panel should also ideally give administrators access to analytics that give them details on the performance of courses and the platform overall.
Special Learning Features
A successful platform will also have special features that help provide a quality product and help the platform stand out among other.
With brand integration, your brand will be easier to recognize, helping to increase your presence. In addition, your platform should allow you to customize the themes and layouts of your page to help ensure your brand is easily identifiable.
Accreditation is important in order to ensure users that qualified professionals create their courses. Accreditation also helps to ensure that your platform has a reputation for prestige, especially if respected people create your courses.
Accreditation is often achieved by course creators sending proof of their credentials to the platform's administrators. Other platforms will offer an automated accreditation process to help make the process faster and easier.
Responsive Design Features
An eLearning platform development is likely to be accessed from various devices. A responsive design will allow the platform to show clearly on whichever device it is displayed on and ensure that no features are lost.
Gamification helps add fun to learning, which helps to keep people of all ages motivated and engaged. The result is a platform that develops a reputation for being an effective learning resource.
An eLearning platform should ideally offer communication channels so teachers and students can communicate with each other. Such channels can be available on the platform or social media platforms.
Ideally, you should ensure that your MVP has support for mobile devices to provide easier access to your courses. Without it, you may lose out on many potential users and revenue.
Our Experience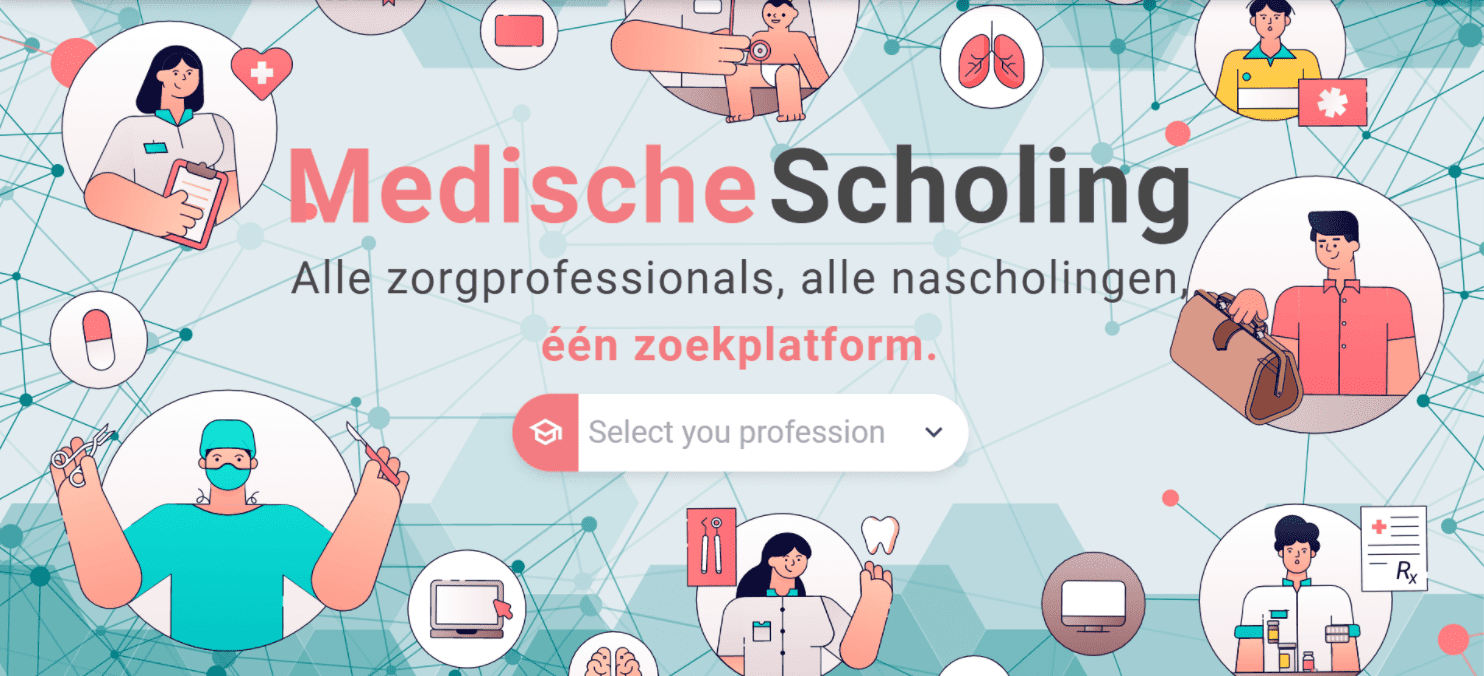 The team at Inventorsoft knows how to create an online platform development with impressive performance and is packed with functionality. For example, we were proud to create Popsicle, a platform that helped platform administrators to create after-school activities that children could easily enroll in. Another project we were involved with is Techinnov Portal, a platform created for health experts.
In addition to our technical expertise, our team will work closely with you to help ensure we create an online learning platform that matches your needs. We will use the latest technology to ensure you have a state-of-the-art platform that helps ensure your project is a success for you financially and provides a powerful learning platform.
Also, if you looking at healthcare software development companies, we have expertise in this field. Our team has years of experience is passionate about creating top-quality software that meets your specific needs.
Related articles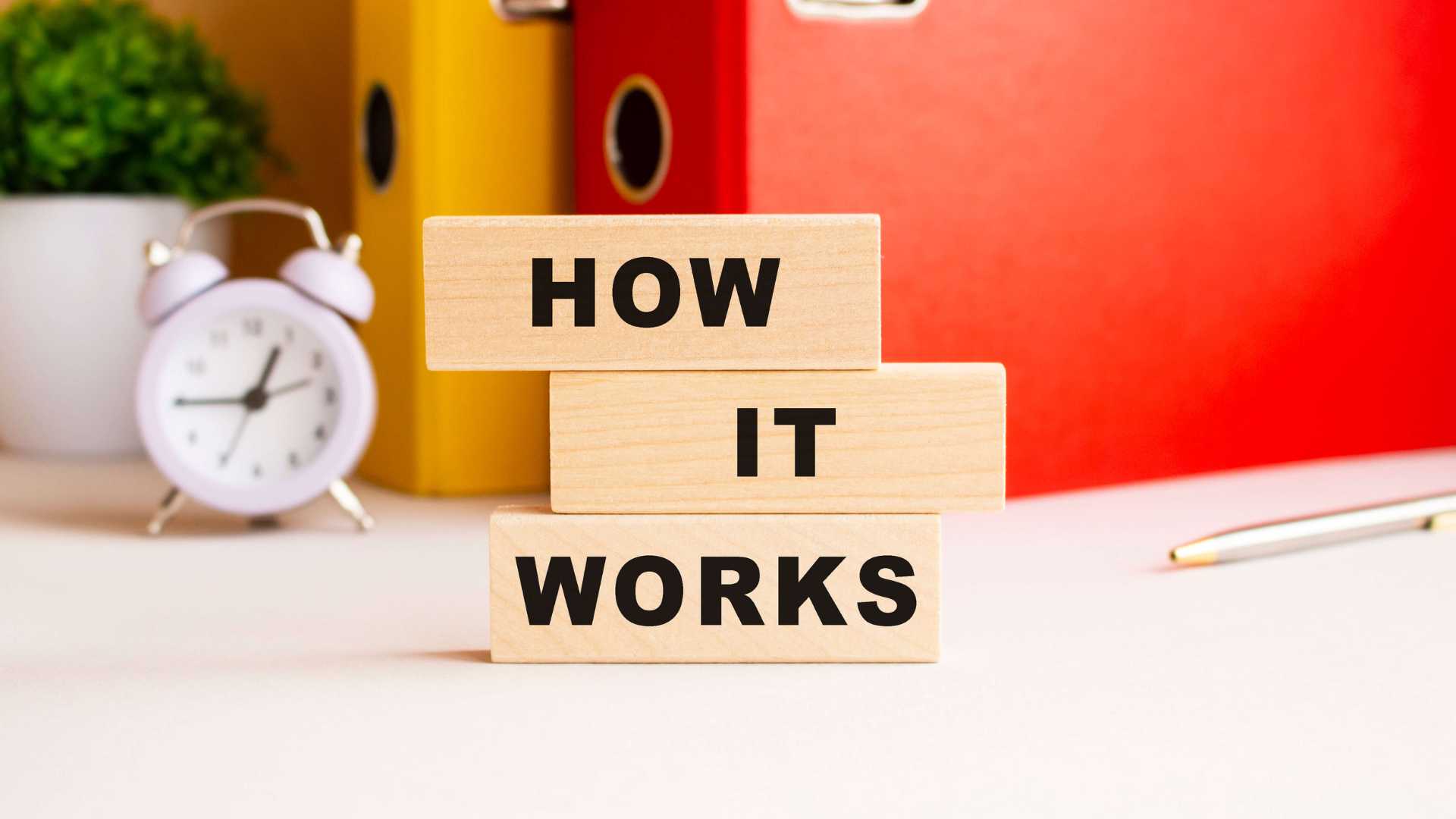 Selenium WebDriver: What It is, How It Works, and If You Need It
Read useful infromation about selenium webdriver
Oct 27, 2021
12 min read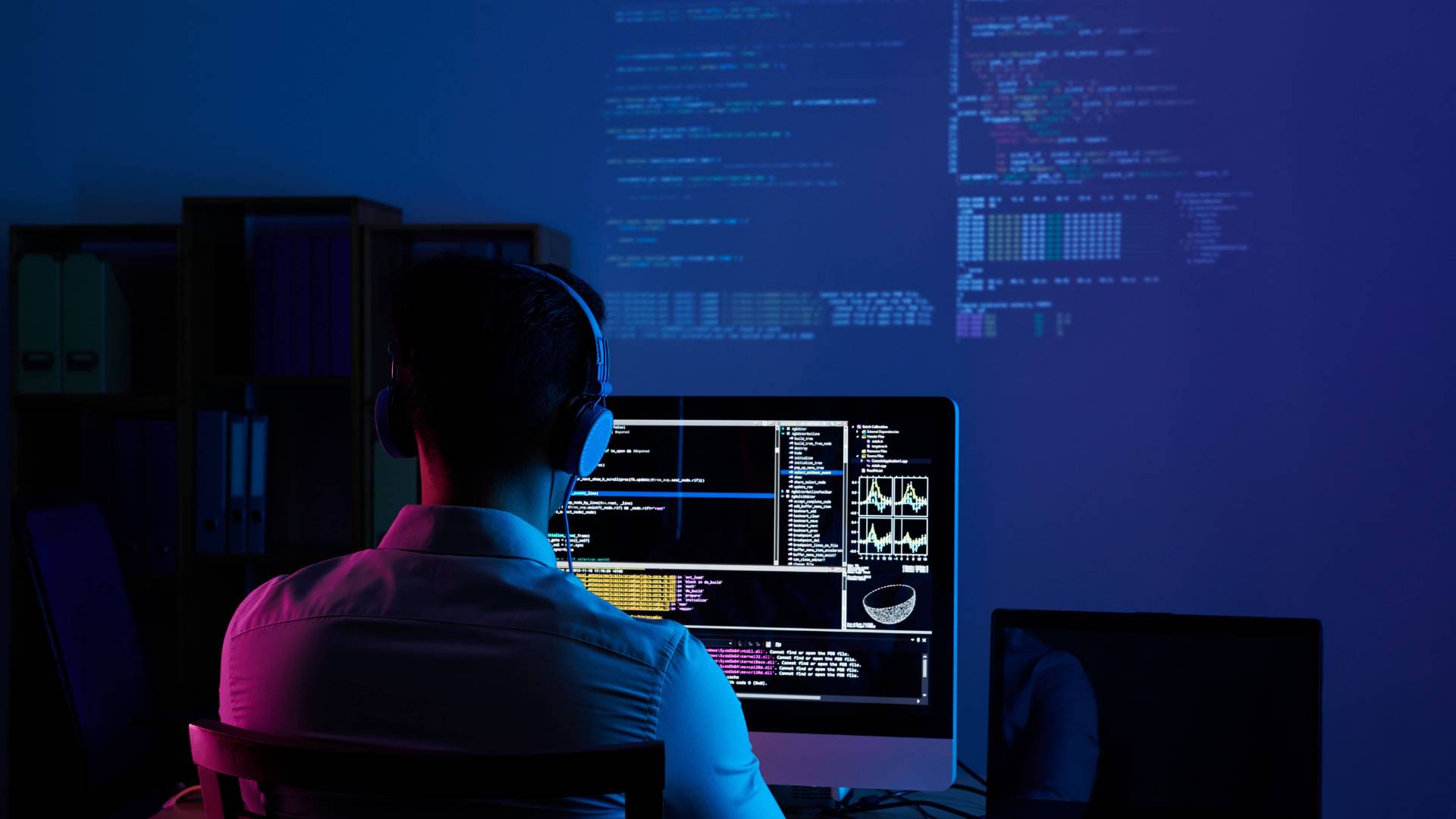 Comparison of TOP 14 Node.js Frameworks (2023) - Inventorsoft
The essential information about node.js frameworks - all strengths, weaknesses, and features of each one.
Dec 12, 2022
19 min read
Features and benefits of WebSocket
Features and benefits of WebSocket. Click here and learn more.
Mar 25, 2020
2 min read
Table of contents
Why Should You Invest In E-Learning Development?
What Are the Different Types of eLearning Platforms?
What is the Magic Recipe for Creating an eLearning App?
Important E-Learning Platform Features