Vue.js Development Company
Inventorsoft is a Vue.js software development company providing Vue.js development services for designs created with the user in mind. Our team of experts uses their years of experience in Vue.js to develop digital solutions ranging from single-page applications to powerful mobile apps that deliver an outstanding user experience.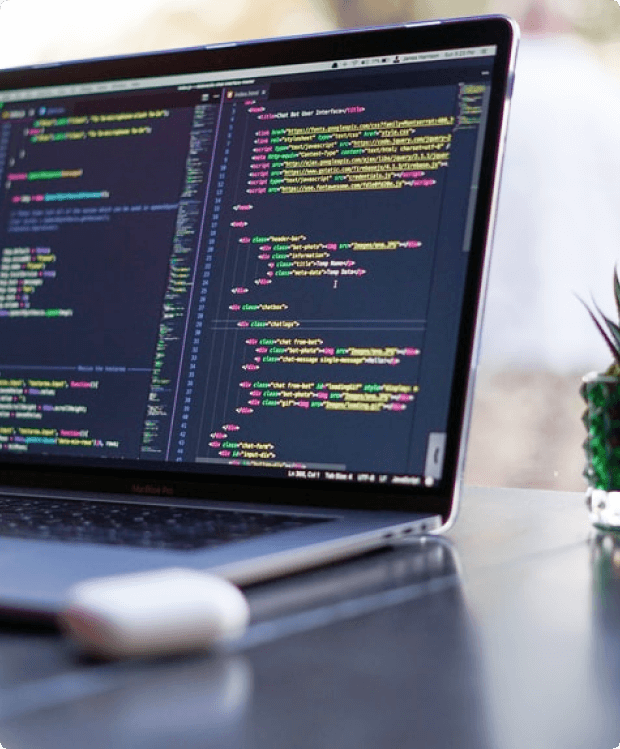 What Is
Vue.JS

Used For?

Vue.js is a widely used, open-source JavaScript framework that helps developers build user interfaces and applications that perform to all expectations. The benefits of Vue.js include a lightweight and easy-to-use framework and flexibility.

Our vue.js development services team can offer a range of full stack web development services, including:
Portal Development
Platform Migration
Maintenance and Upgrades
Single Page App Development
Real-Time App Development
Custom App Development
Front-End Development
Our vue.js development services team can develop highly functional, fast, high-performance front-end solutions that deliver impressive results, keeping your business ahead of the competition.
Benefits of Vue.js framework
The benefits of Vue JS mean that we can deliver great-looking, high-performance front end web applications well within your deadlines. Whether you need single-page applications or complex mobile apps, Vue.js is the first choice for many developers.
High Performance in Actions
Vue.js ensures high-performing web pages and mobile apps thanks to its lightweight nature. The lightweight javascript framework of approximately 23kb is one of the main benefits of Vue JS because it allows for high-performance real time applications.
High Development Speed
Another main benefit of Vue JS is the impressive development process speed. Fast development speed helps our developers to deliver top-of-the-range applications in a relatively short time frame.
Interactive Web Interfaces
With the Vue.js framework, our developers can create highly interactive real time web interfaces with outstanding performance. The result is a user interface that helps your business to flourish.
Server-Side Rendering
Server-side rendering for even better performance is another of the significant benefits of Vue JS. With server-side rendering, faster loading pages make for an excellent user experience and provide SEO-related benefits.
Compatibility
Vue.js is highly compatible with other technologies and can be used for web solutions ranging from single-page web applications to fully comprehensive mobile apps.
Simplicity
One of the most straightforward javascript frameworks available, the widely used Vue.js can be used by people with basic coding expertise. Such simplicity helps to prevent errors and makes it easy to fix any errors that might occur.
Vue.JS development services - what we offer:
Vue.js Progressive Web App Development
At Inventorsoft, Vue JS provides progressive web app development services that will help bring even more functionality to your online presence.
Vue.js Ionic Cross-Platform Development
Look no further for a Vue.js software development company that offers ionic cross-platform development for apps that are compatible on a wide range of platforms.
Vue.js Web App Template Development
In the hands of our experts, Vue JS is used for developing web app templates that give you more control over the look and feel of high-performing mobile apps.
Vue.js eCommerce Development
With Vue.js commerce development, you have the flexibility to have your eCommerce store developed with all the functionality you need.
Enterprise Vue Native Mobile App Development
Our experts have deep knowledge of the Vue native framework, giving you even more options for web and mobile app development.
Vue.js Portal Development
With our expert front end development team, Vue JS is used for developing portals that provide more functionality to your online presence, helping to provide better value thanks to easy-to-use features.
Vue.js Consulting Services
Tap into our wealth of expertise and experience with technology consulting services that will help you take full advantage of the benefits of Vue JS. Our insights will help ensure you are impressed with the results from single page applications to complex mobile apps.
Vue.js UI/UX Development
With our UI/UX development services, you can have great-looking apps and single page web applications that make for a great user interface experience.
Vue.js Real-time App Development
Here at Inventorsoft, Vue JS is used for developing highly functional and great-looking mobile apps that offer real-time performance.
Vue.js REST API Development
Our REST API development services help create digital solutions ranging from single page applications to mobile apps that provide your users with quick and easy access to the data they need.
Why choose our Vue.JS developers?
Inventorsoft is a Vue.js software development company that has built a reputation for tapping into the benefits of Vue JS to deliver high-quality Vue.js development services. There are several reasons why our clients come back to us time and time again.
Our Vue.js experts work quickly and effectively without sacrificing quality, ensuring that the job is delivered fully to spec within given timeframes. With highly competitive rates, our services represent excellent value for money.
Inventorsoft has a policy of recruiting some of the best talent available with deep expertise in everything that Vue JS is used for. As a result, you can be confident that your project will be in the hands of a fully- qualified specialist that knows how to deliver state-of-the-art digital solutions.
Inventorsoft is more than just a Vue.js software development company – we are also a valuable ally and a trusted partner. Our expert development team will work closely with you to deliver anything from single-page web applications to advanced portals and mobile apps to help your business flourish. In addition to having the skills to develop high-performing products, our experience and insights allow us to offer valuable consulting services that let you tap into the full benefits of Vue JS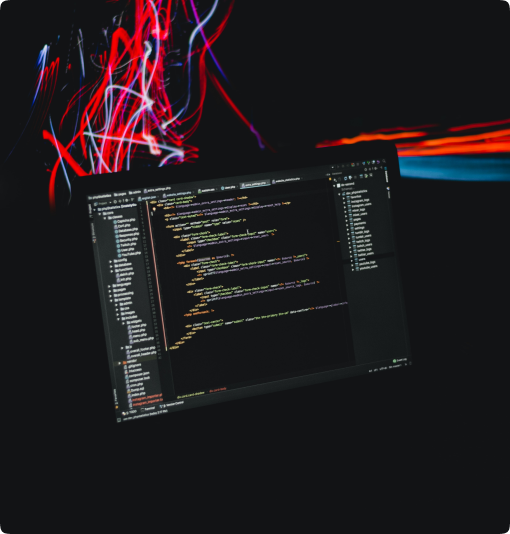 Grow your
technological progress

with our solutions
Let's talk about your project
Cooperation with us is not only an opportunity to work with professionals, but also a great support of the Ukrainian state